First visit to Smoothline in April 2021

Ambassador for the Swiss League against Rheumatism

Treatment
Forehead wrinkles, frown line, dark circles under the eyes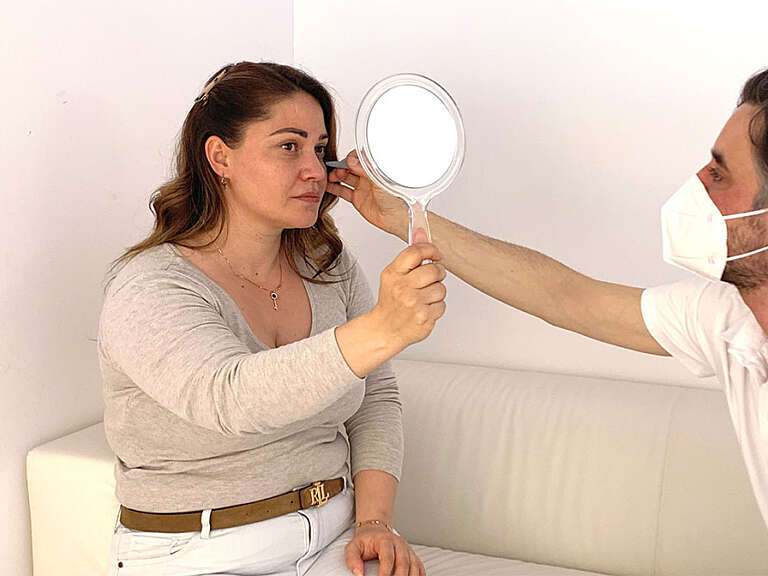 Silvia's First Time at Smoothline
It's important to Silvia to look fresh and well-rested. Unfortunately the circles under her eyes often make this difficult. She read about Smoothline in an interview with our First Timer Matthias and wasted no time in making an appointment.

What made you decide to have esthetic treatment for your face?

"I often feel totally fresh and well-rested and then get a fright when I see my tired eyes in the mirror. People often ask me if I haven't slept – even though I don't feel tired. The very obvious dark circles under my eyes often create a false impression, and that really bothers me."

Did you already have experience of esthetic treatments before you visited Smoothline?
"I had my top eyelids tightened a few years ago. After I'd had a baby they always looked swollen and stopped me seeing properly."
Why did you choose Smoothline?
"Smoothline specializes in cosmetic correction with injections, and they've been doing it for 15 years. I don't want to go just anywhere to have my face plumped up and risk the result looking unnatural. Also, Smoothline focuses on natural results that are barely noticeable because they just make you look fresh again – and that's the real skill in this field."
Did you have any concerns about having treatment?

«No, Dr. Snozzi explained everything thoroughly and I wasn't worried or concerned about anything."
What surprised you most about your visit to Smoothline?
"How complex such a 'small procedure' is. I originally thought that they would just insert a syringe and everything would be over in 5 minutes. But the treatment was much more comprehensive than that. They examined my facial expressions, muscles and the shape of my face in detail before the markings were made. And then the injections were given very precisely and carefully. I'd certainly seriously recommend anyone to have treatment like this done only by a specialist."
What does beauty mean to you?
"Harmony of body and mind."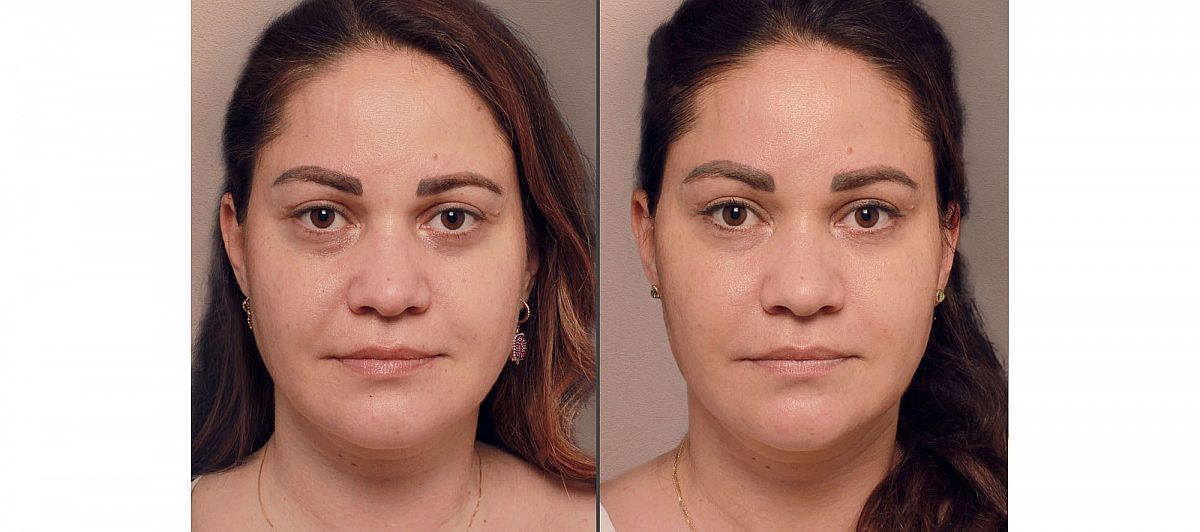 _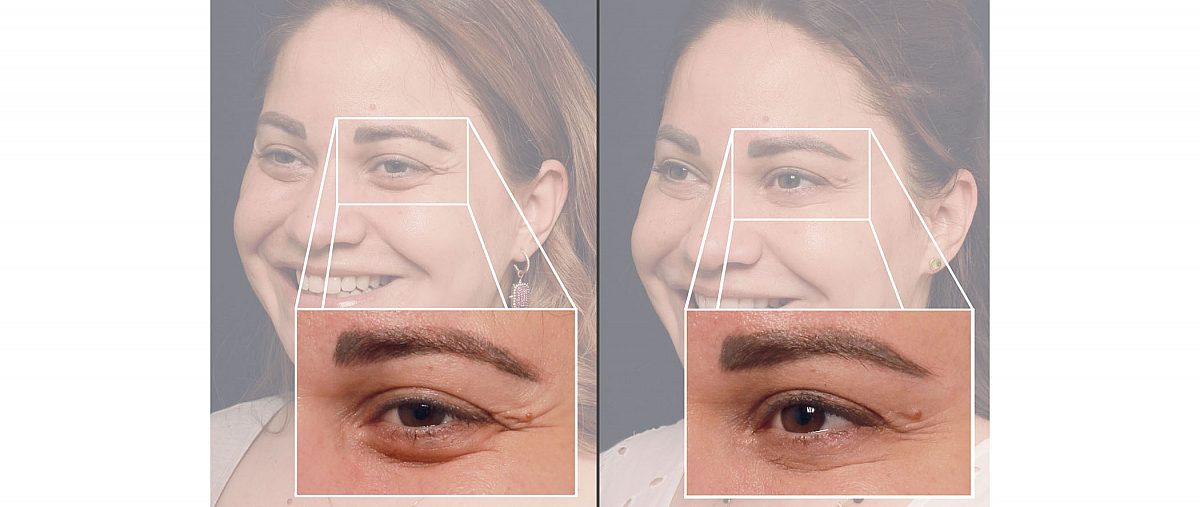 _
Before/after
Silvia has pronounced folds in the skin under her eyes, which makes treatment a little difficult. The dark circles can be reduced by using hyaluronic acid fillers, but at the same time we have to make sure that the excess skin isn't made even more prominent. We therefore treated the eye area very conservatively.
In addition to lessening the circles under her eyes, we gave Silvia a little volume in the cheeks. This gives her face more definition and gently smooths the forehead wrinkles and crow's feet in the upper part of her face.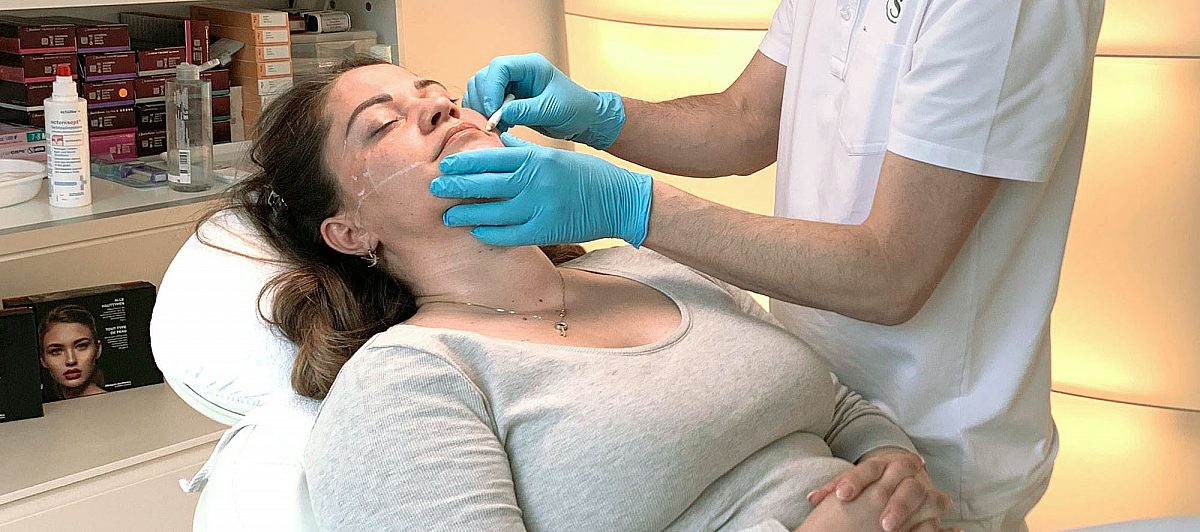 _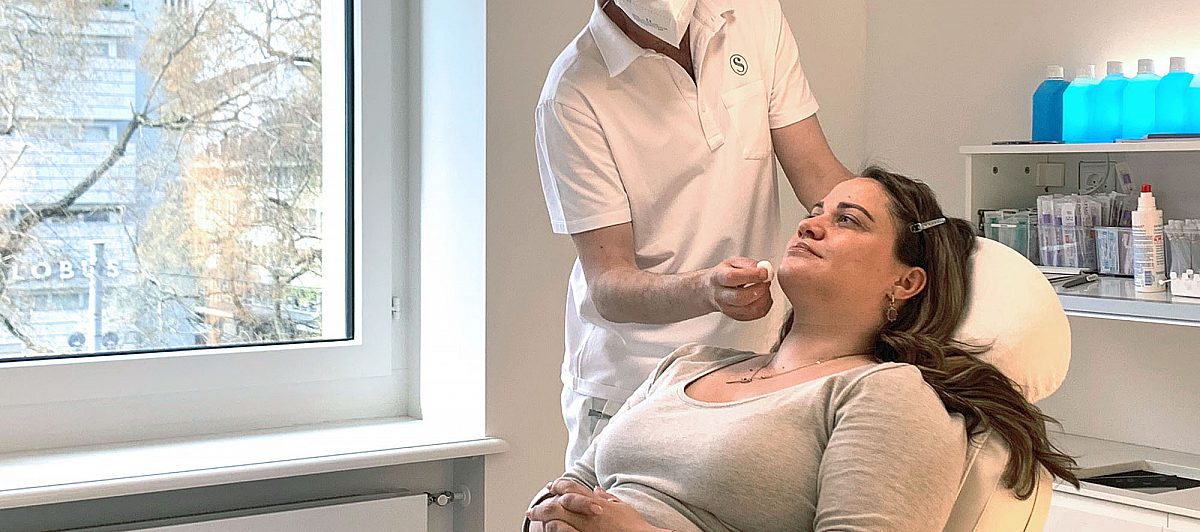 _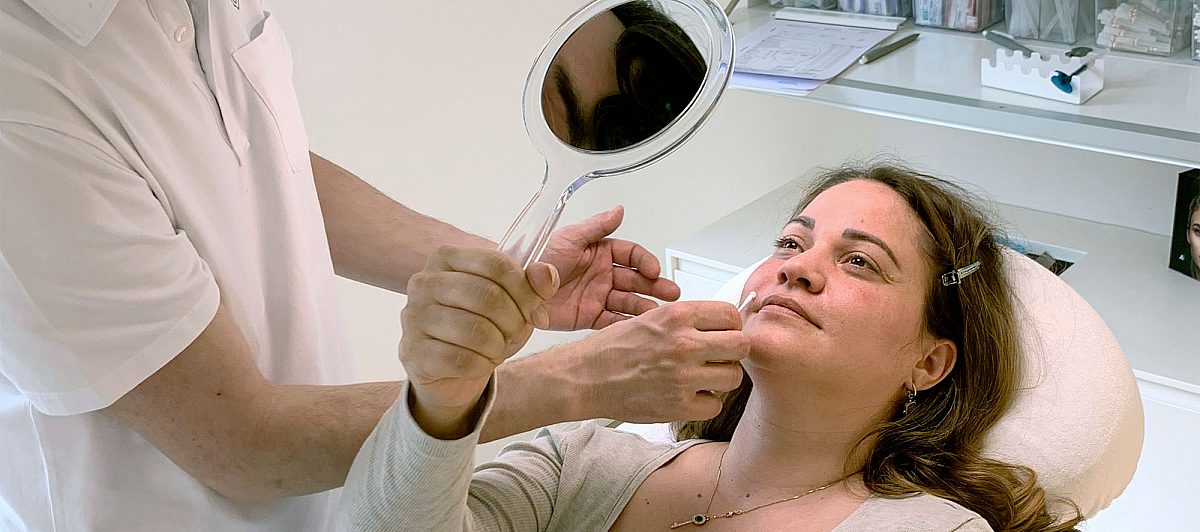 _