This is already Nicolo's third visit to Smoothline. He has been receiving treatment from us since 2020 for a prominent frown line that he has had since he was a young adolescent. His mother gave him the idea of having it treated with Botox at Smoothline as she was very pleased with the results she herself had experienced.
Treatment of Nicolo's expression lines with botulinum toxin has not only had a visual impact; he also feels much better and happier whenever he sees himself in the mirror with a greatly reduced frown line.
In everyday life this has a positive effect on him by giving him a more confident and relaxed appearance to others, even if, as he tells us, they hardly notice the change. That improved feeling really is only important for him.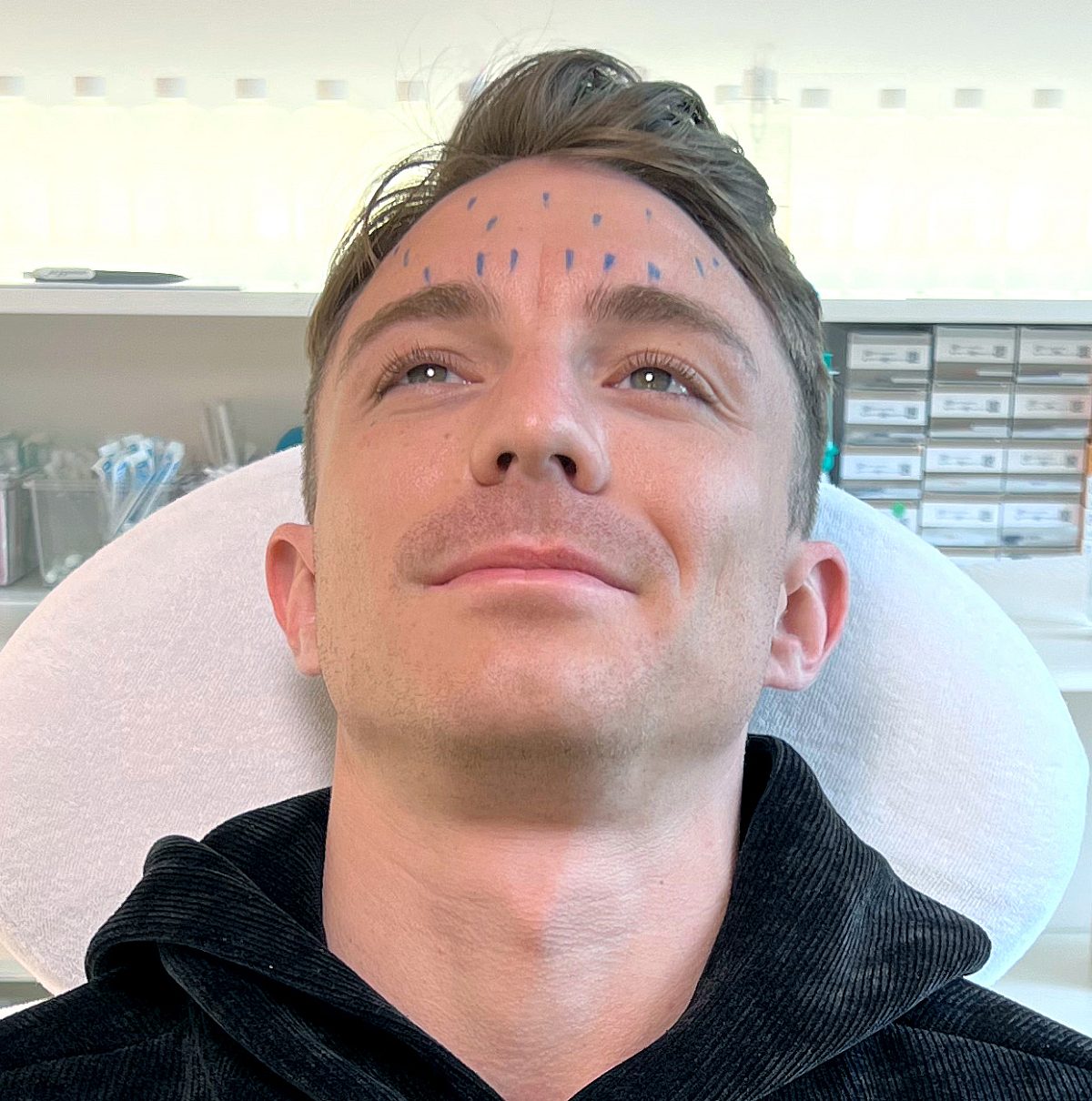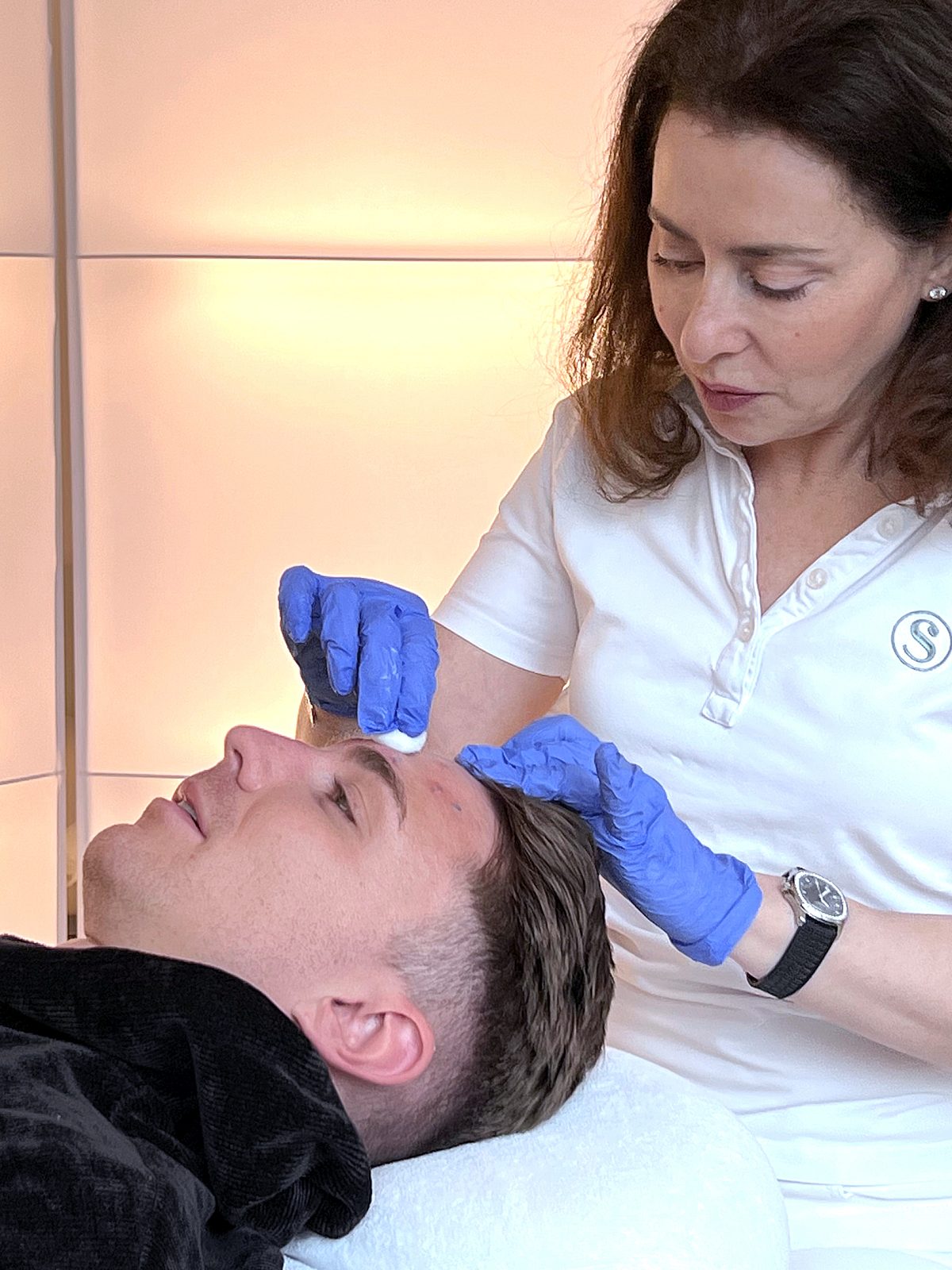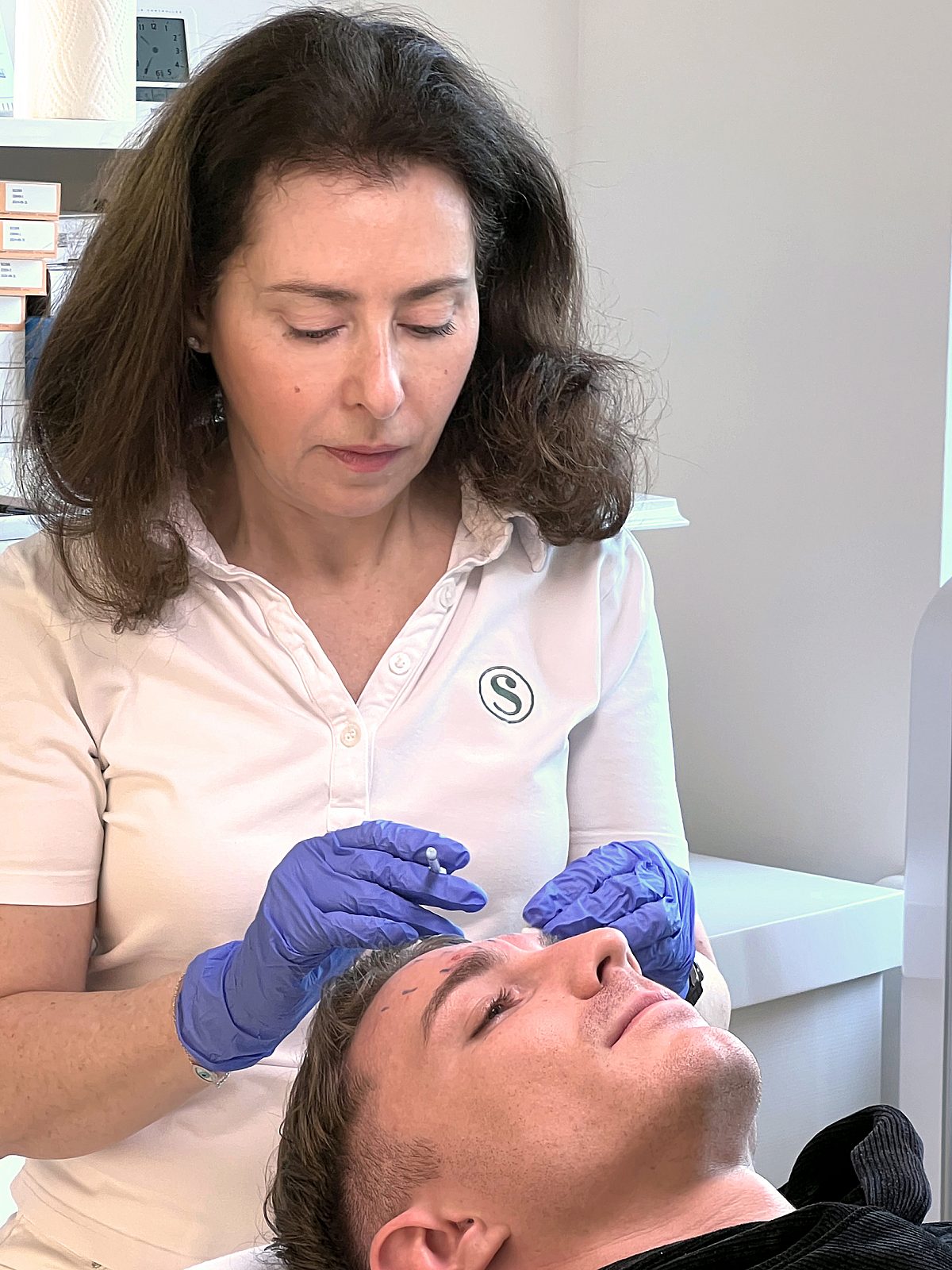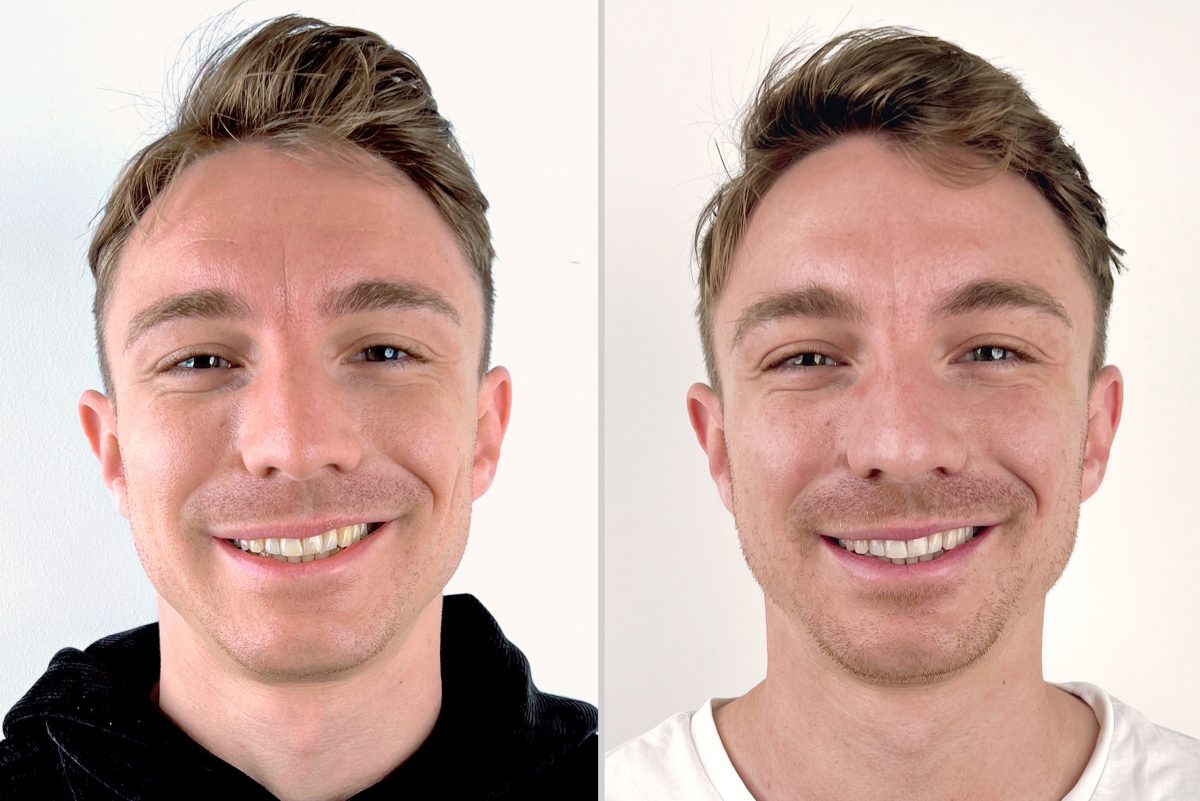 These two pictures show Nicolo with a relaxed face: before treatment on the left and after treatment on the right. On the left, a deep line from the base of Nicolo's nose to his forehead and a few forehead lines are clearly visible when his face is relaxed. On the right, in contrast, the forehead lines have disappeared and the central line is barely visible.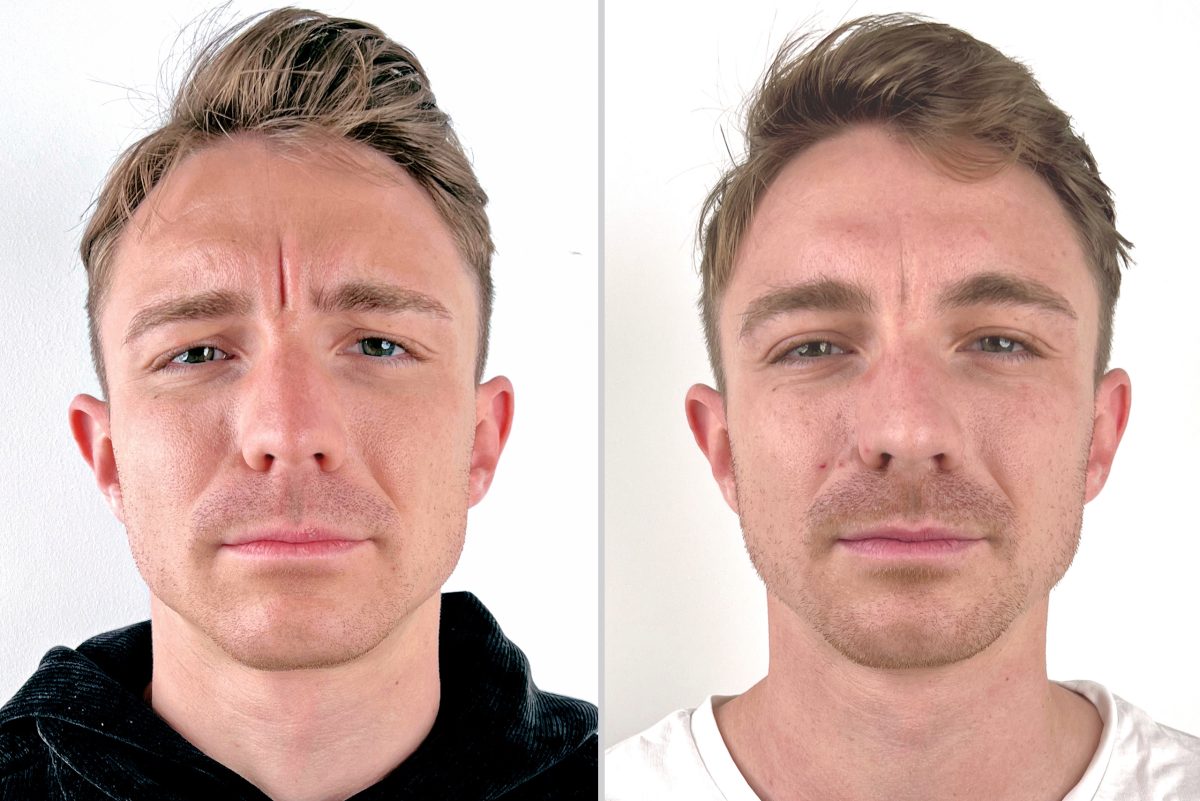 If, on the other hand, Nicolo deliberately frowns, the left-hand picture shows a deep line before treatment that is greatly reduced in the right-hand picture. Nicolo has had this marked frown line since he was a young adolescent, and over time a deep line has formed here that cannot be completely eliminated with botulinum toxin. If Nicolo wanted the deep line to be completely eradicated, it could be filled with a little hyaluronic acid filler.