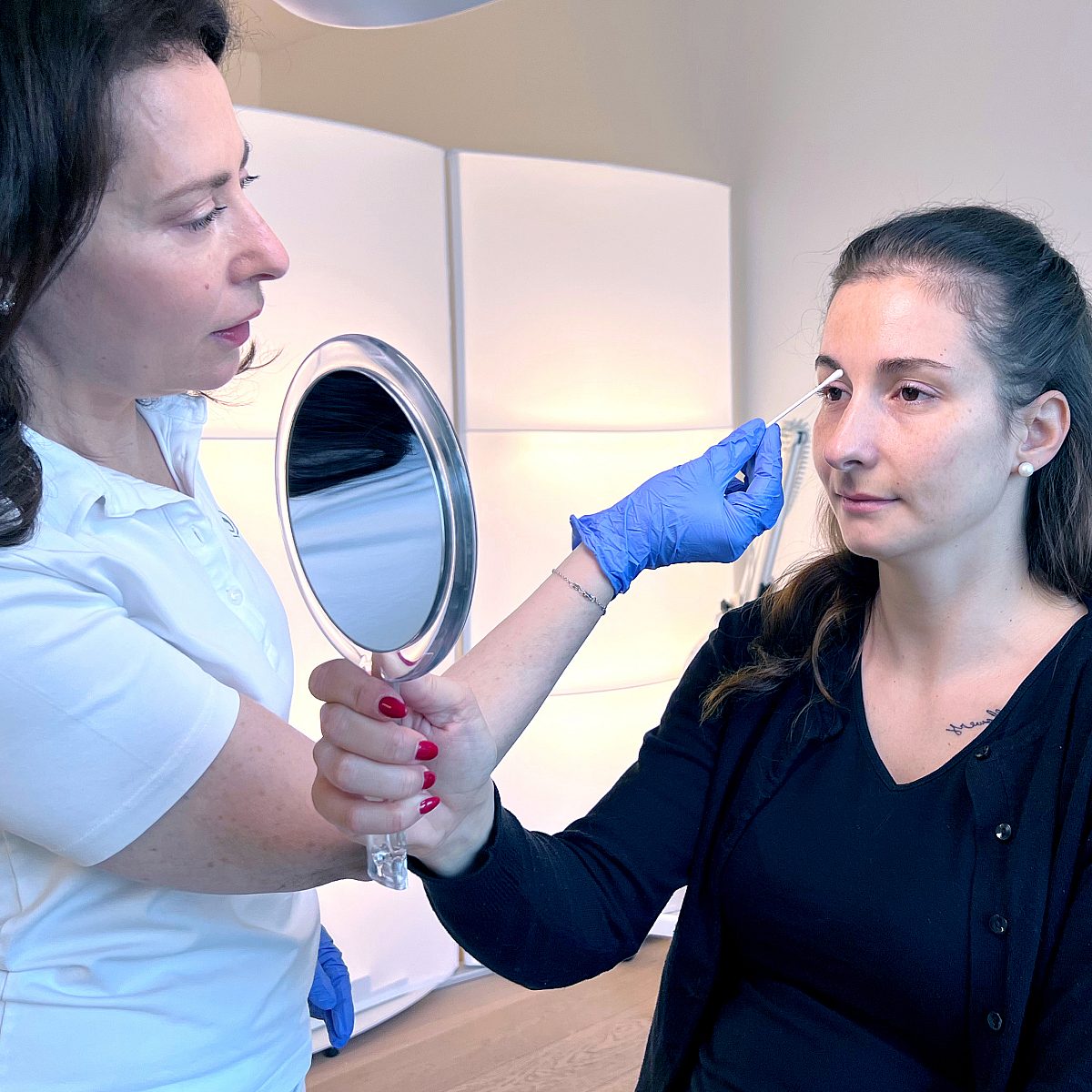 "I just want to have a relaxed appearance"
Marta is a long-term thinker. She knows that, over time, her age will start showing in her face. This is why she has decided to take preventive action now to combat the early facial lines that are appearing on her forehead and around her eyes.
Now that she has become a mother, she is even keener to present a relaxed appearance.
What Marta liked best about her visit to Smoothline was that the physician treating her took plenty of time to talk to her, to explain in great detail what she could expect from the treatment, how it would be done and what she should bear in mind during the first few days after treatment. She was also attracted by the natural-looking results that she had seen in other Customer Journeys.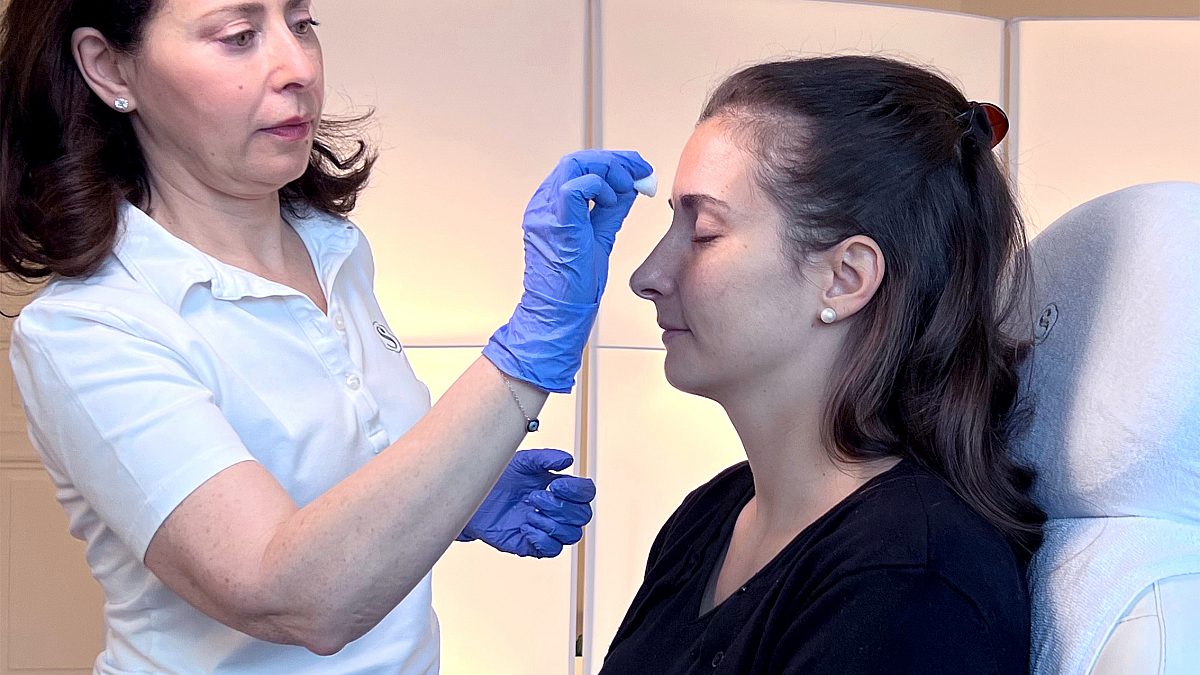 Marta had the lines on her forehead, her frown line and the crow's feet around her eyes treated at Smoothline. She is very satisfied with the result and loves the relaxed, natural appearance she sees when she looks in the mirror. And even her husband was amazed that he could see "absolutely nothing" when she came home after the treatment.
This is exactly what defines Smoothline's top priority: medical cosmetic treatments that reduce wrinkles without changing the individual's appearance, that rather preserve it in the longer term and make them feel good.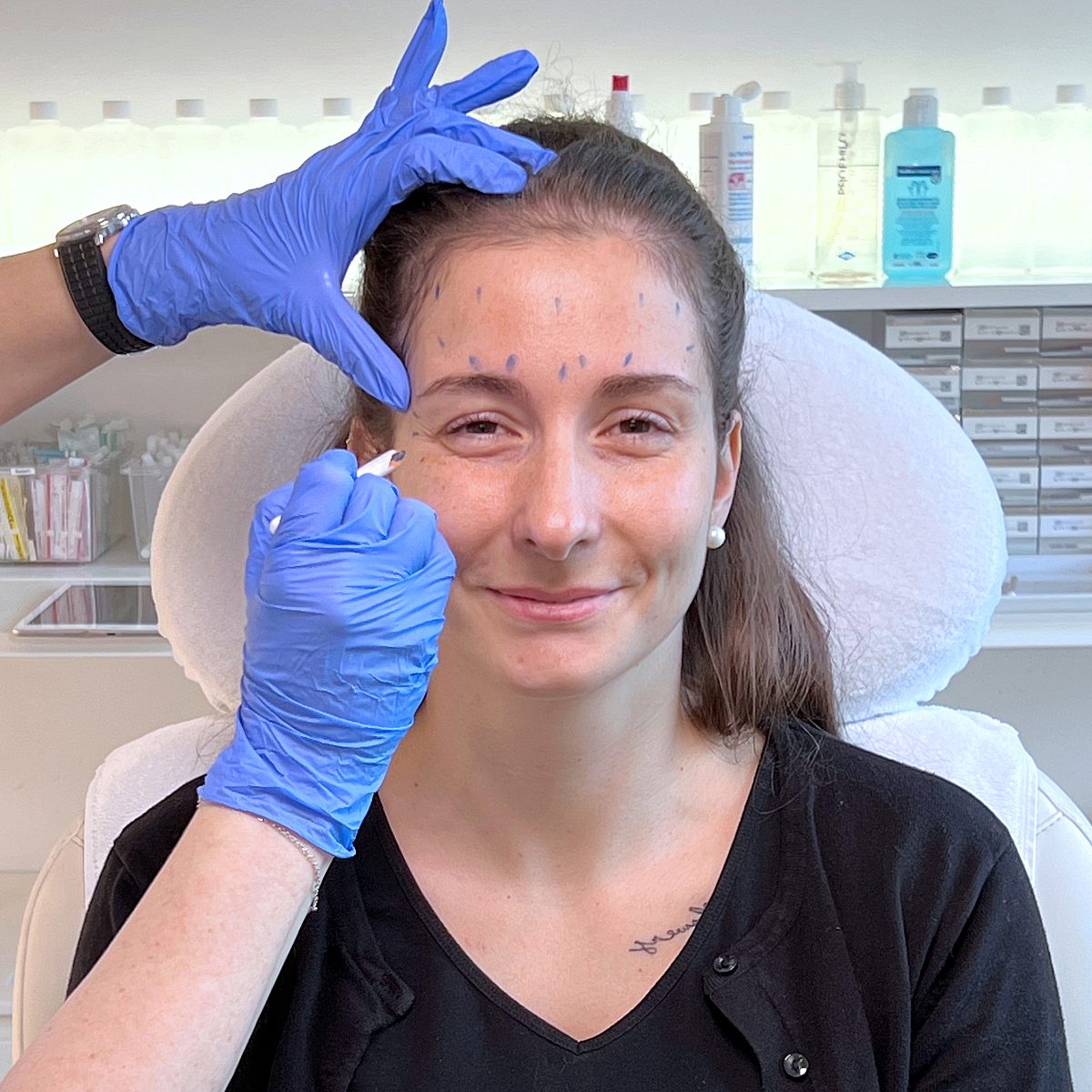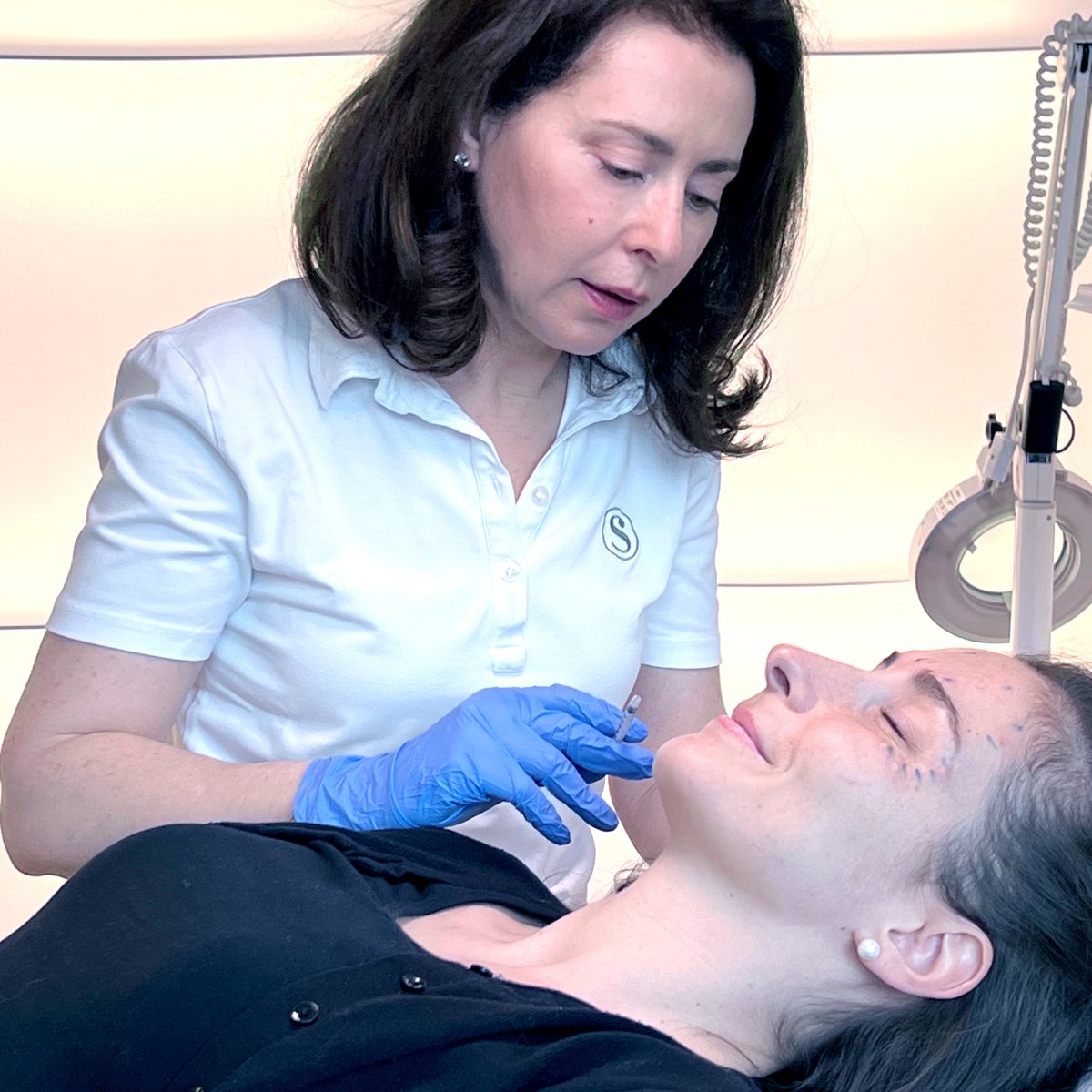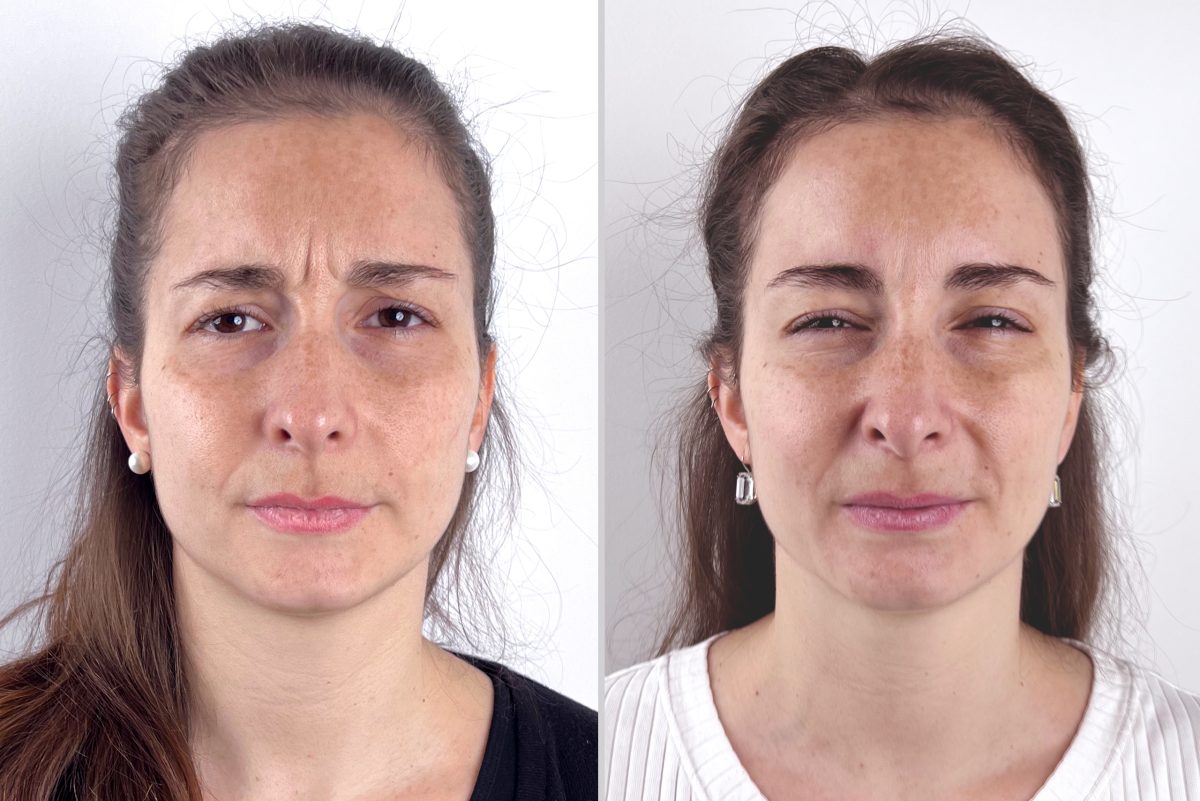 In the left-hand picture Marta's frown line is very apparent when she wrinkles her forehead; in the right-hand picture, taken after treatment, it is no longer visible. Expression lines are lines that develop over time as a result of repeated muscle actions. If they are not treated preventively, they can develop into irreversibly etched lines that can be reduced but not completely eliminated, and they remain visible on the skin as fine lines.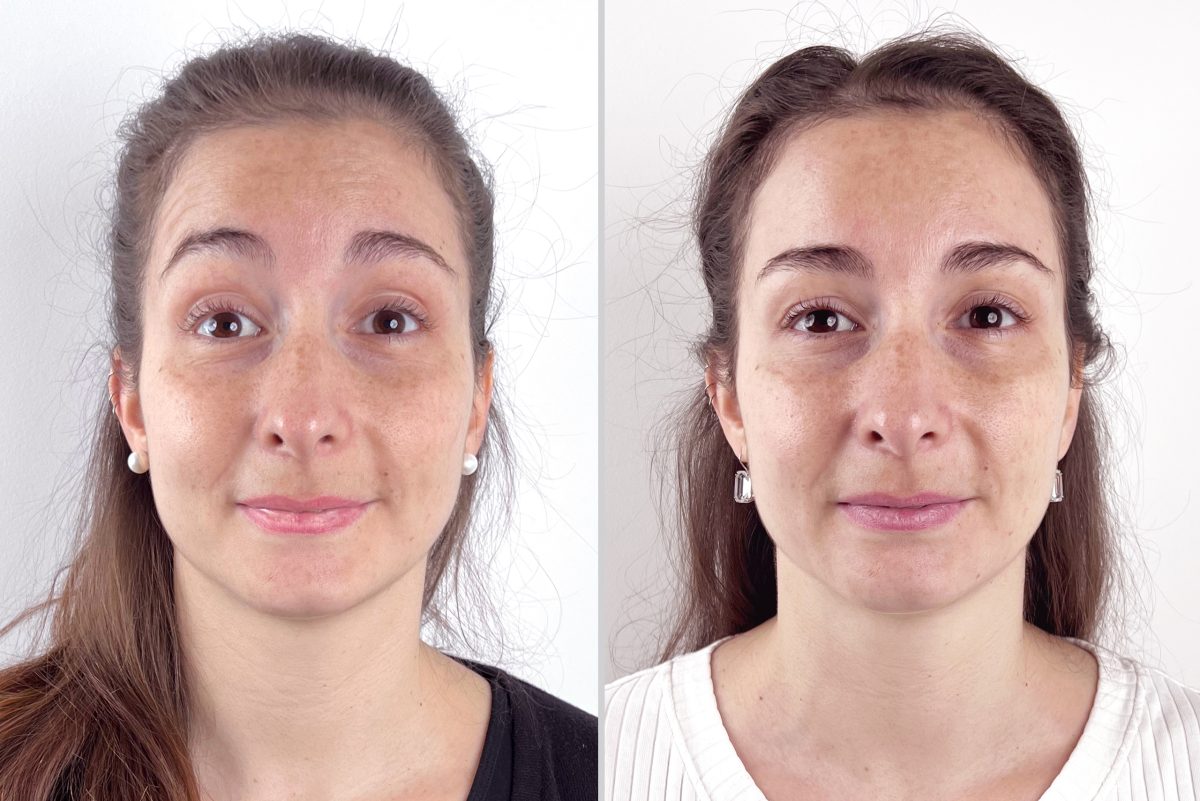 The left-hand picture shows the early lines that are visible on the upper part of Marta's forehead when she raises her eyebrows. They are no longer visible on the right-hand picture, taken after treatment. Treatment enables the smooth, relaxed skin on the forehead to be retained over the longer term.