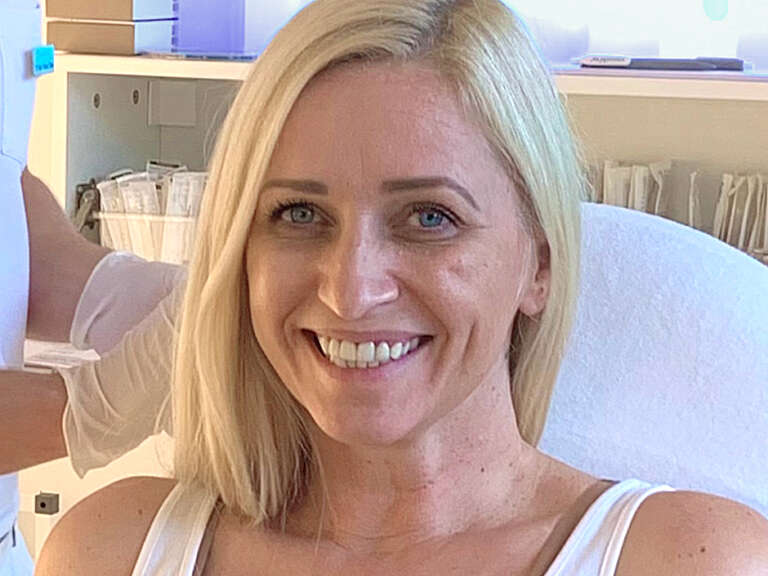 What's bothering Sabrina?
Sabrina is not happy that, over the years, the skin on her décolleté has developed small wrinkles, the area under her eyes looks dark and her face in general doesn't look as fresh as it used to.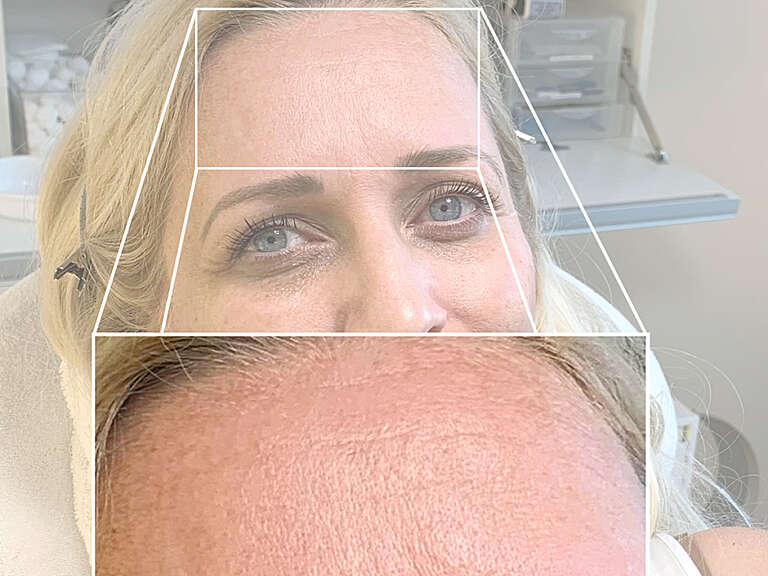 Frown line and forehead wrinkles
Forehead wrinkles are lines caused by facial expressions; they develop horizontally across the forehead over the years and set in place as a result of repeated movements of the muscles in the face. The frown line between Sabrina's eyebrows also developed this way. Both can be smoothed by reducing the activity of the muscles in this part of the face with Botulinum toxin.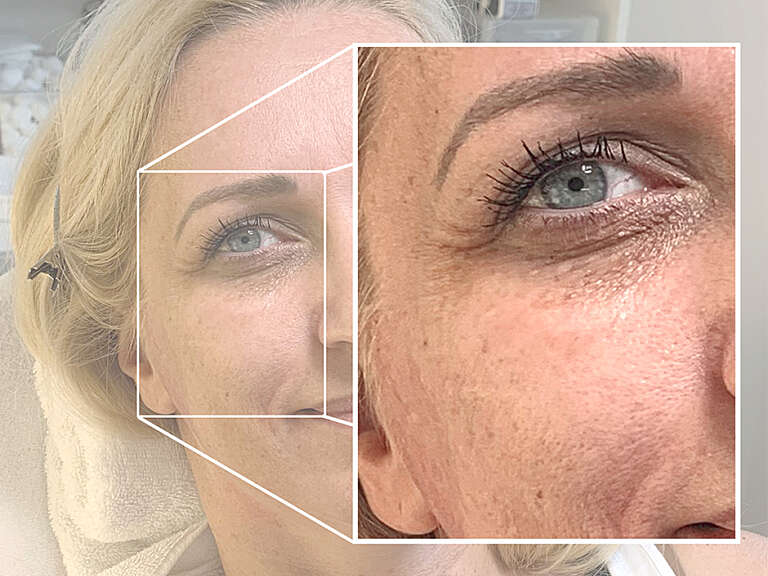 Dark circles and wrinkles under the eyes
Dark circles have developed under Sabrina's eyes. The main cause of these circles is the loss of subcutaneous fatty tissue around the lower eyelids and the loss of bone around the eye sockets. Fine wrinkles have also developed in this region. The area is treated with a hyaluronic acid filler to replace the lost volume and smooth the wrinkles.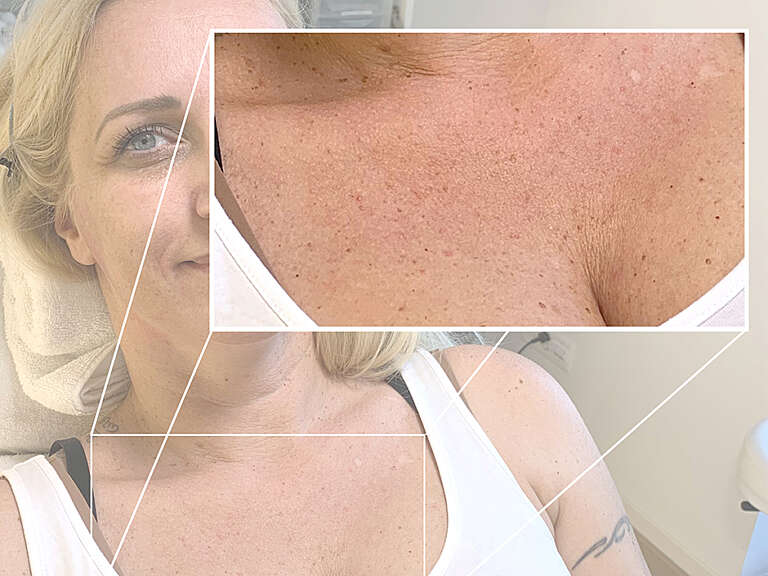 Décolleté
Fine wrinkles are visible over a wide area of Sabrina's décolleté; they no longer smooth out on their own. This makes the skin appear loose and dull. Bio-remodeling with PROFHILO® involves injection of a highly concentrated, crosslinked hyaluronic acid molecule over a large area of skin. It exerts a powerful hygroscopic (water-attracting) effect, flooding the skin with moisture from within and stimulating elastin and collagen formation. This makes Sabrina's décolleté firm and smooth again and gives it a fresher appearance.