Smoothline is a clinic that specializes in aesthetic facial treatments (particularly wrinkle treatments) and was founded in 2007 as the first clinic to specialize exclusively in fillers and botulinum.
Learn why our new clients place their trust in the fourteen years of experience that our team of doctors have in filler and botulinum treatments, and why they decide to come to Smoothline for treatment. And see for yourself how relaxed and happy they look now.

Are you new to Smoothline?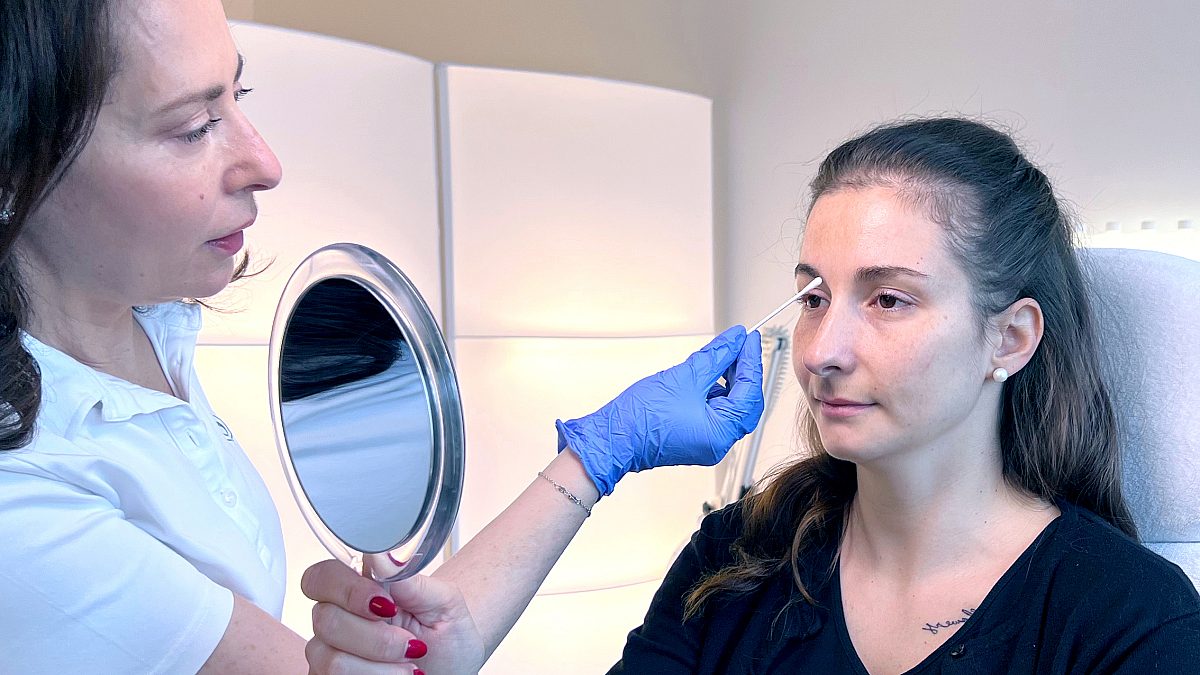 Marta's Customer Journey
Marta would like to combat the development of facial lines sooner rather than later in order to prevent longer-term age-related changes such as deep wrinkles and volume loss.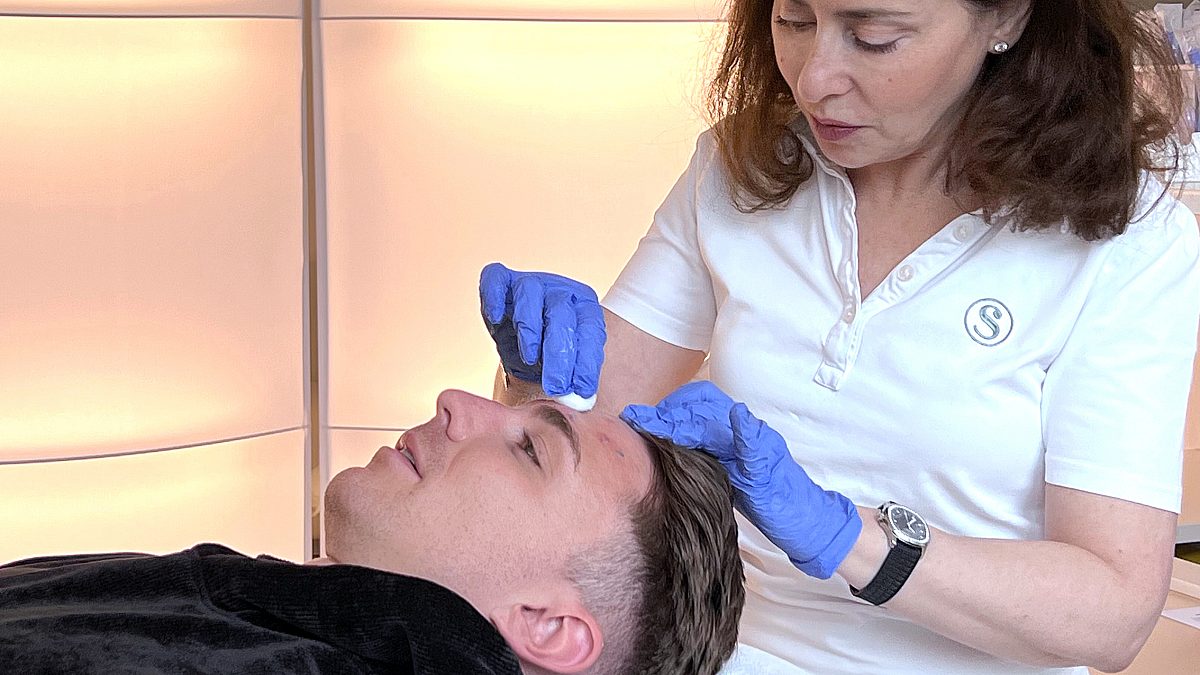 Nicolo's Customer Journey
Nicolo has had a prominent frown line since early adolescence. He took the plunge after his mother gave him a voucher for treatment at Smoothline.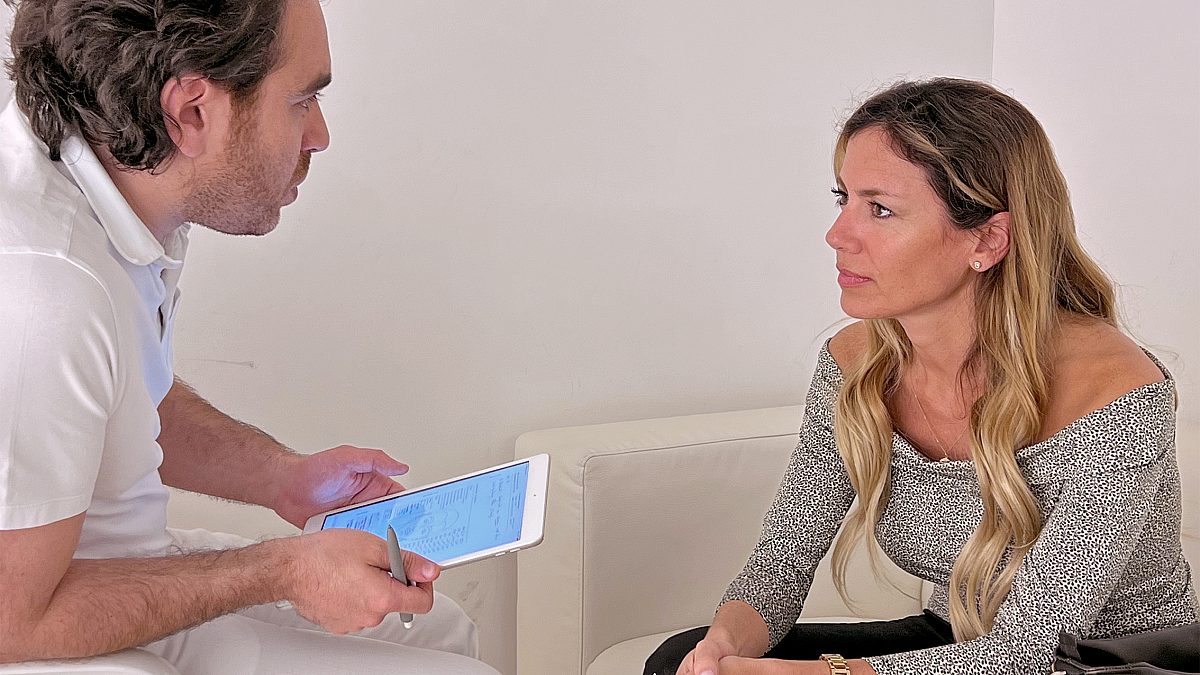 Silvana's Customer Journey
For a long time Silvana was very hesitant about botulinum toxin treatment to restore a fresher appearance to her face. She was finally convinced by the positive, natural results obtained by other people.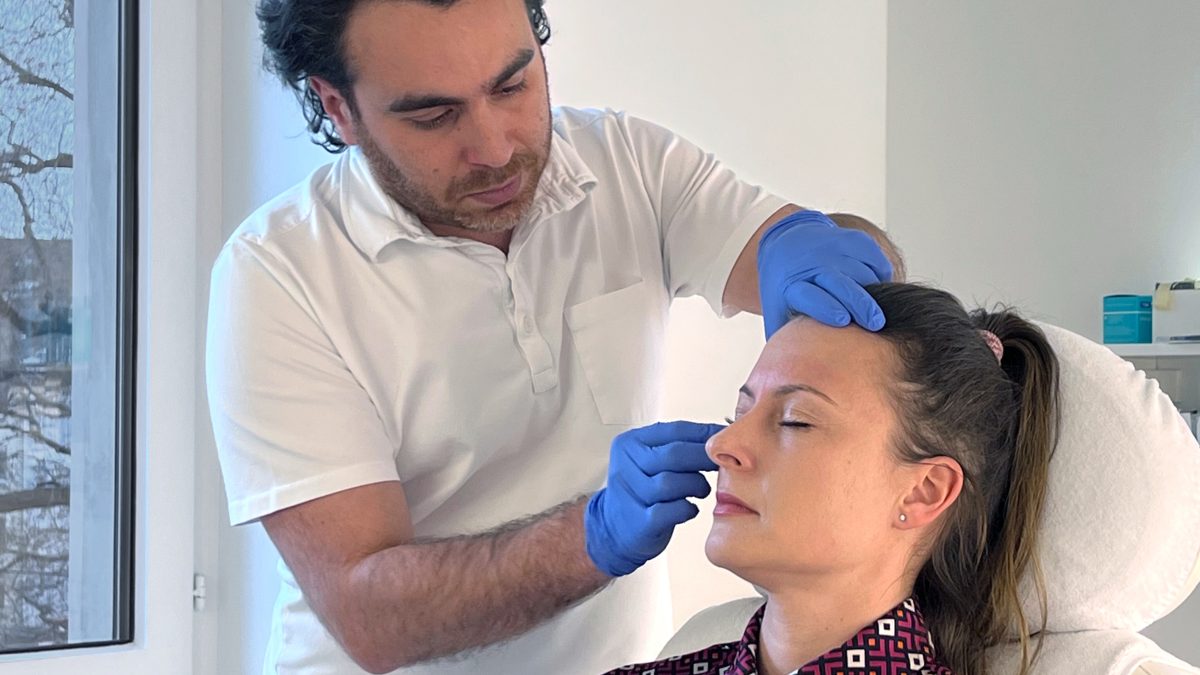 Ekaterina's Customer Journey
It was her upcoming wedding which brought Ekaterina to Smoothline for the first time in August 2022. She wanted to have her frown lines treated so that she could look as radiant as she felt in her wedding photos.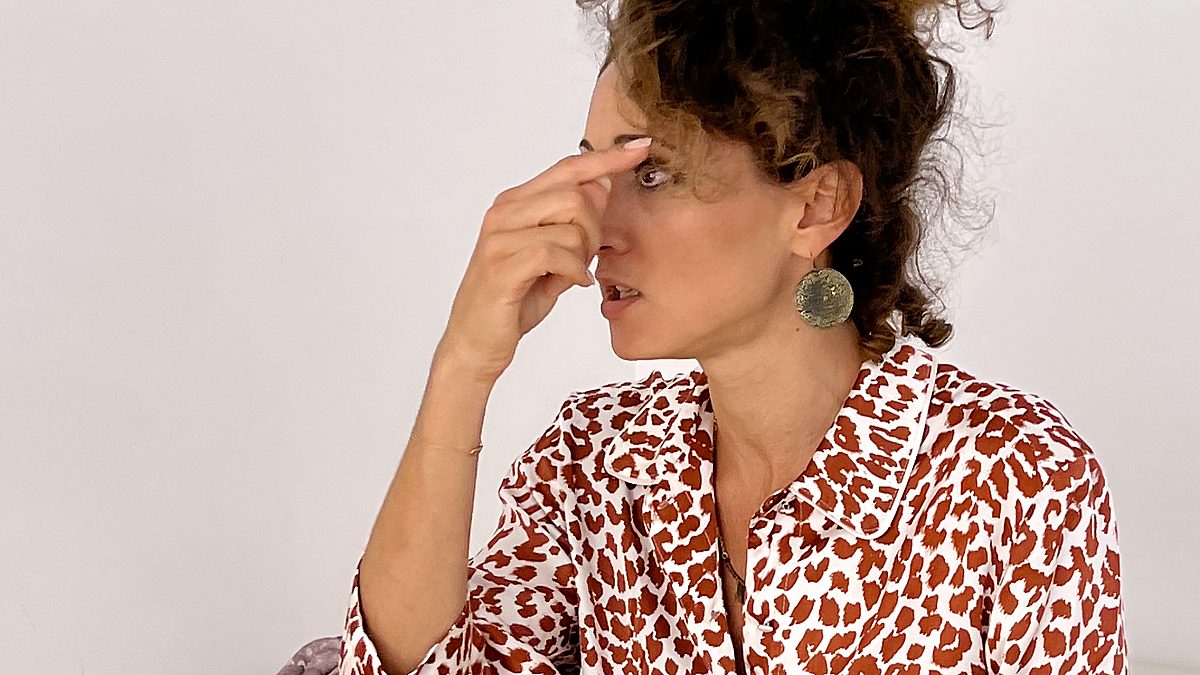 Angela's Customer Journey
"To be honest, I didn't have huge expectations – I just hoped that the end result would look good." Find out here just how satisfied Angela is with the treatment of the lines on her forehead.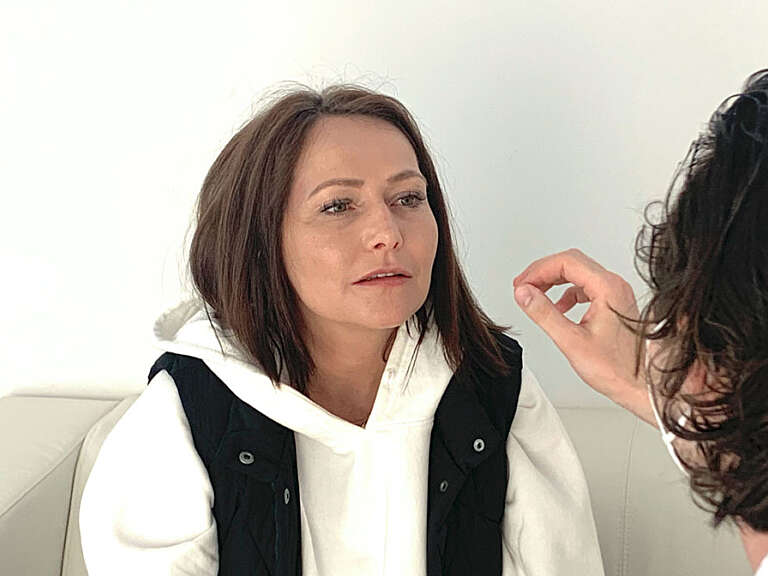 Sonja's Customer Journey
"I've disliked my lips for as long as I can remember. And my bottom lip hasn't been even ever since I had an accident as a child. But I was always concerned that the result of filler treatment might not look natural."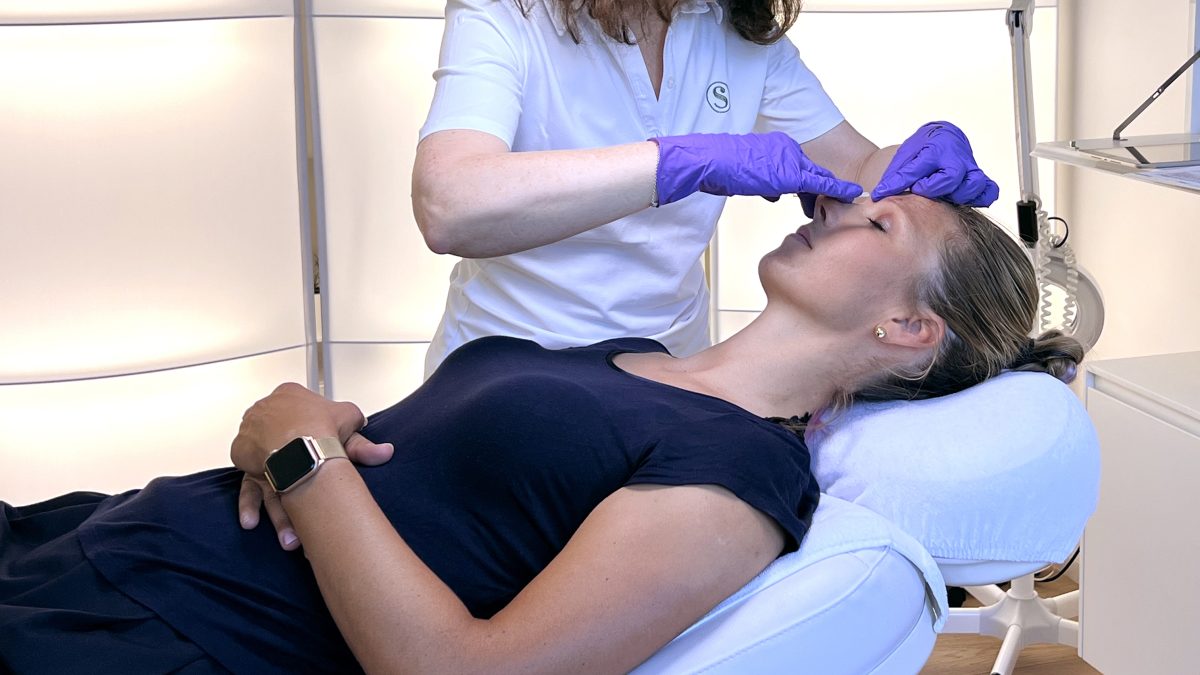 Lisa's Customer Journey
"I'm a very laid-back person! And that's the way I want to look, too." This was the reason why Lisa chose to visit us to have her frown lines treated.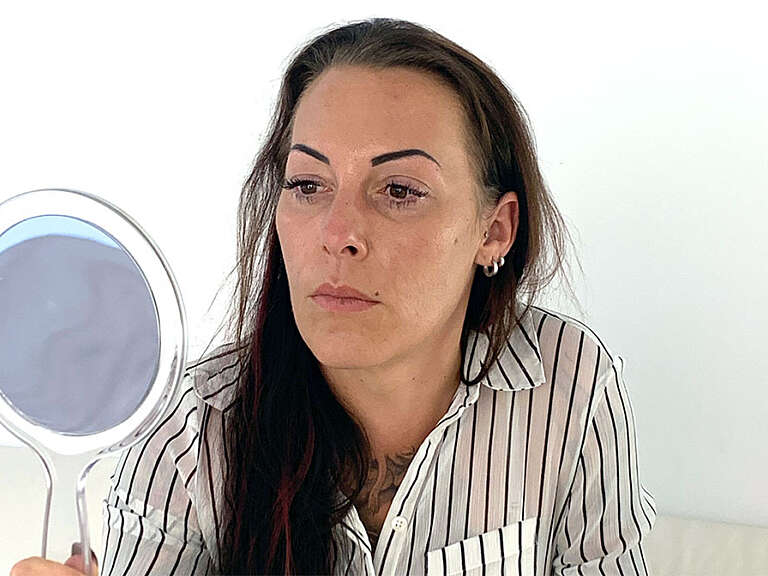 Tatjana's Customer Journey
Tatjana looks younger than her years. But she is bothered by the dark rings under her eyes and would like to do something about them. Read Tatjana's Customer Journey to see how we managed this.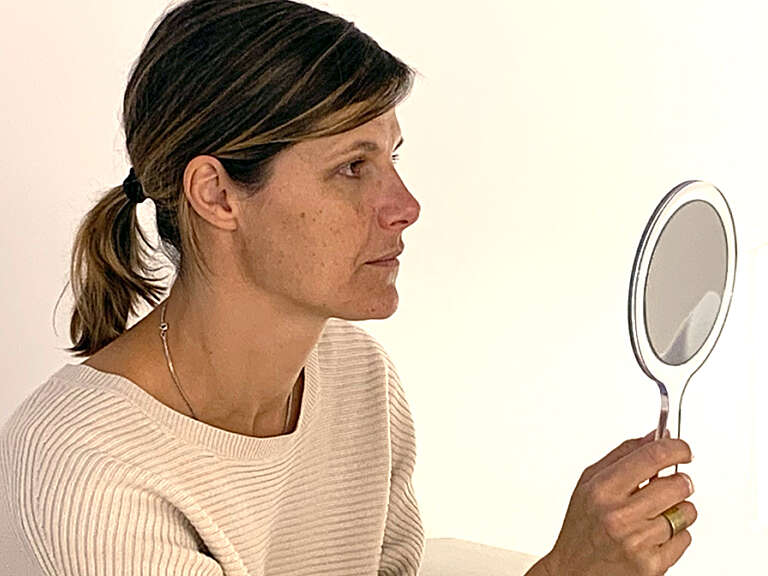 Manuela's Customer Journey
Manuela has noticed that her skin has changed over the past few years. The first signs of wrinkles on her forehead and around her eyes have become deeper and new ones have developed around her mouth.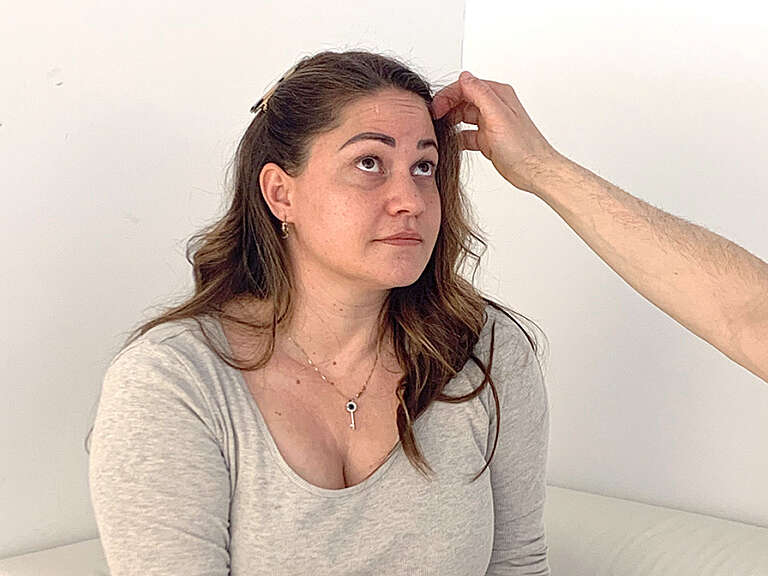 Silvia's Customer Journey
"I just look so tired all the time. No matter how much I sleep or how great I feel, the circles under my eyes always make me look tired. That bothers me."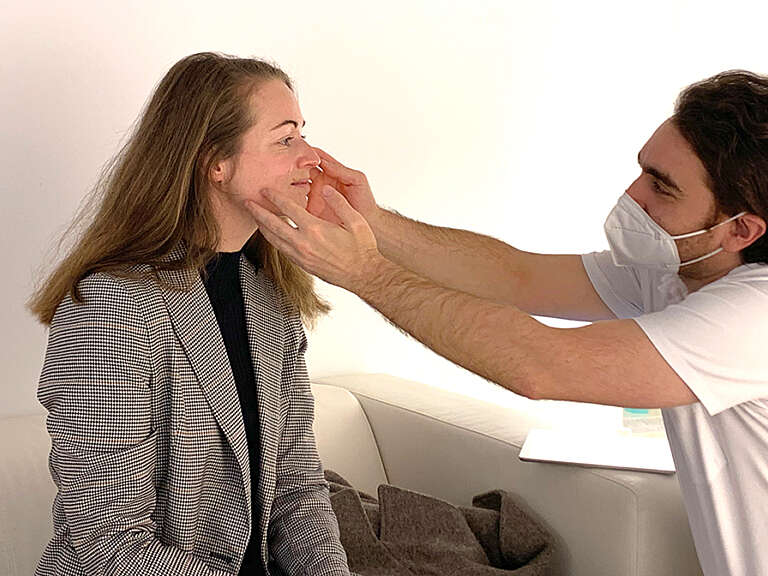 Sara's Customer Journey
Sara was bothered by a pronounced frown line between her eyebrows that deflected attention from her face. She felt that it made her look very different from the way she felt. So we did something about it.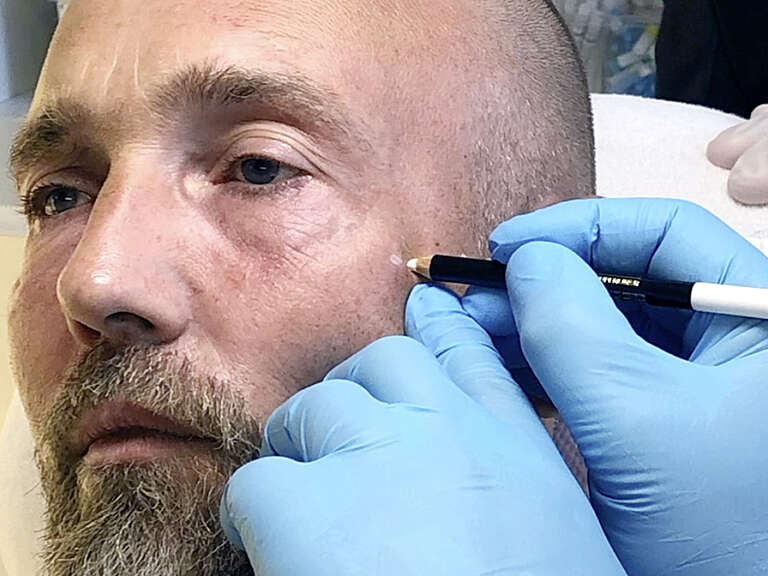 Matthias' Customer Journey
Matthias was bothered that his face had recently been looking tired and a bit tense even though he was getting enough sleep, eating a healthy diet, and exercising.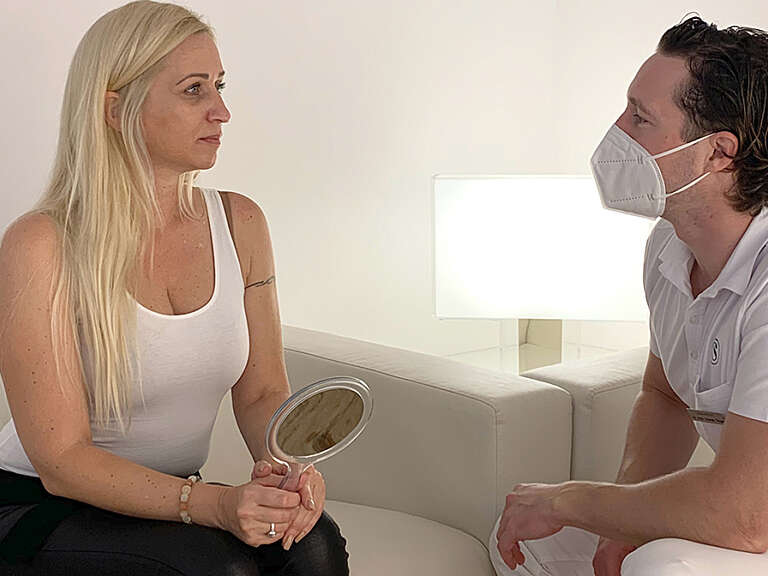 Sabrina's Customer Journey
Sabrina has noticed changes in the appearance of the skin on her face and décolleté. The skin is no longer as firm, giving it a somewhat dull and dry appearance. In addition, fine wrinkles have developed everywhere.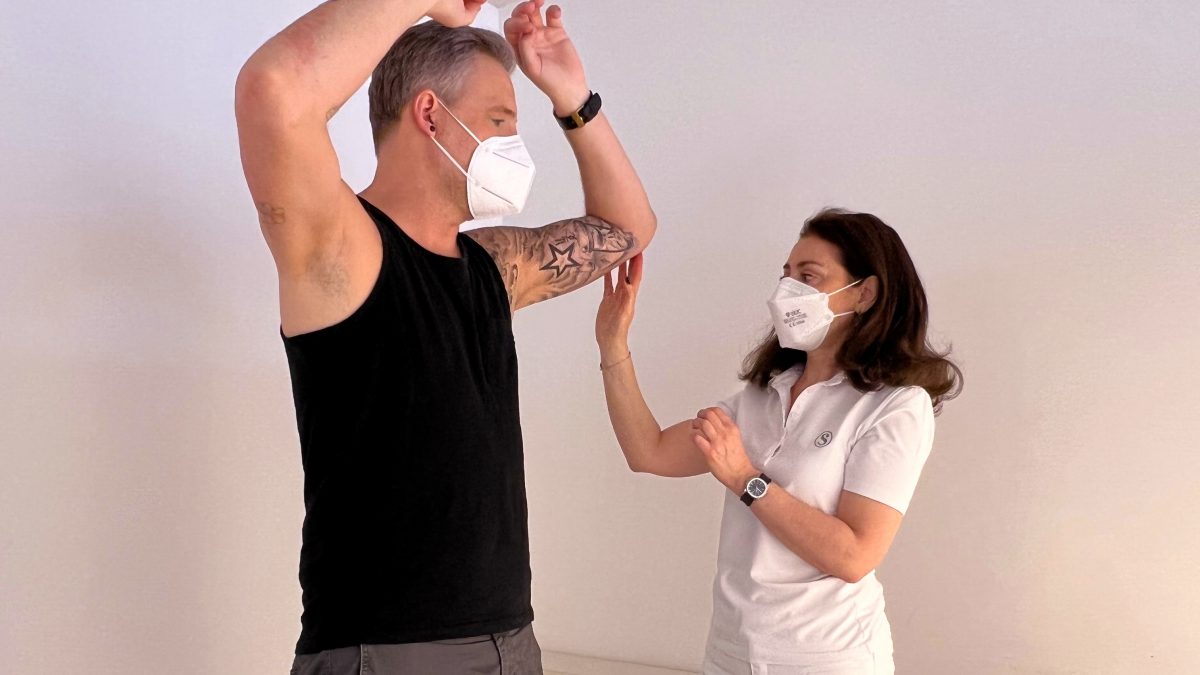 Michael's Customer Journey
Michael is very quick to sweat and constantly has wet armpits, occasionally leading to unpleasant situations in his private and professional life. To rectify this problem, he has undergone a perspiration treatment.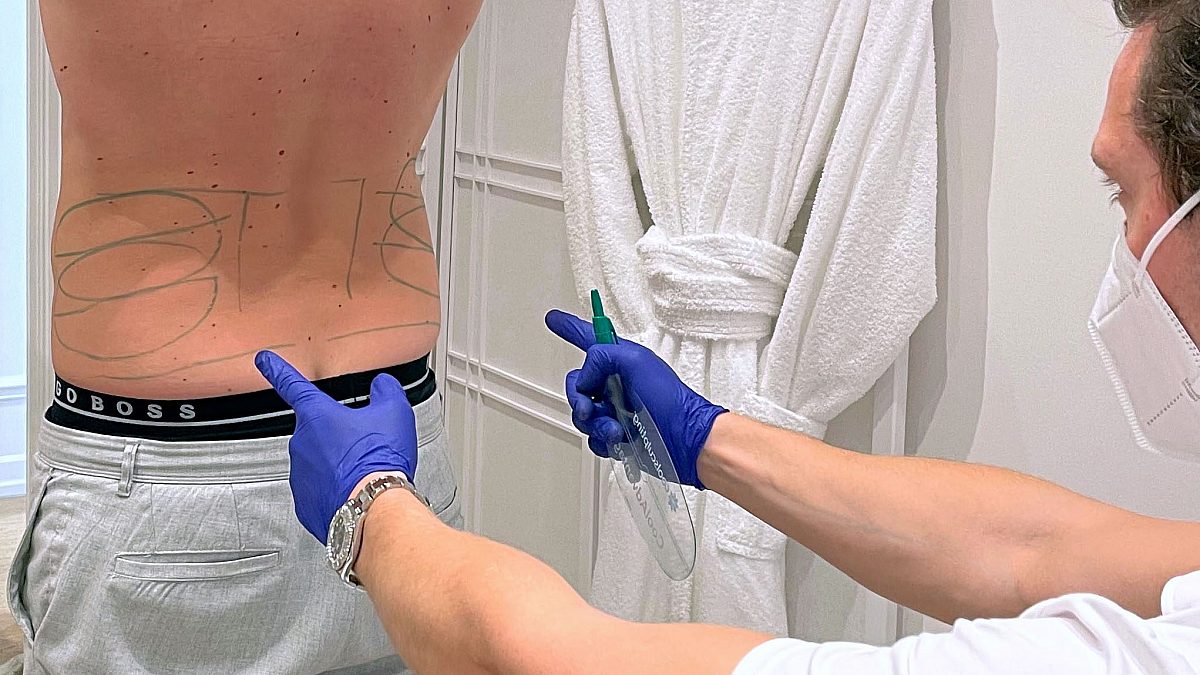 Hannes' Customer Journey
Hannes has an athletic, well-trained body. But he has stubborn fat deposits in a few areas that refuse to shift despite exercise and dieting. That's why he decided in favor of CoolSculpting treatment.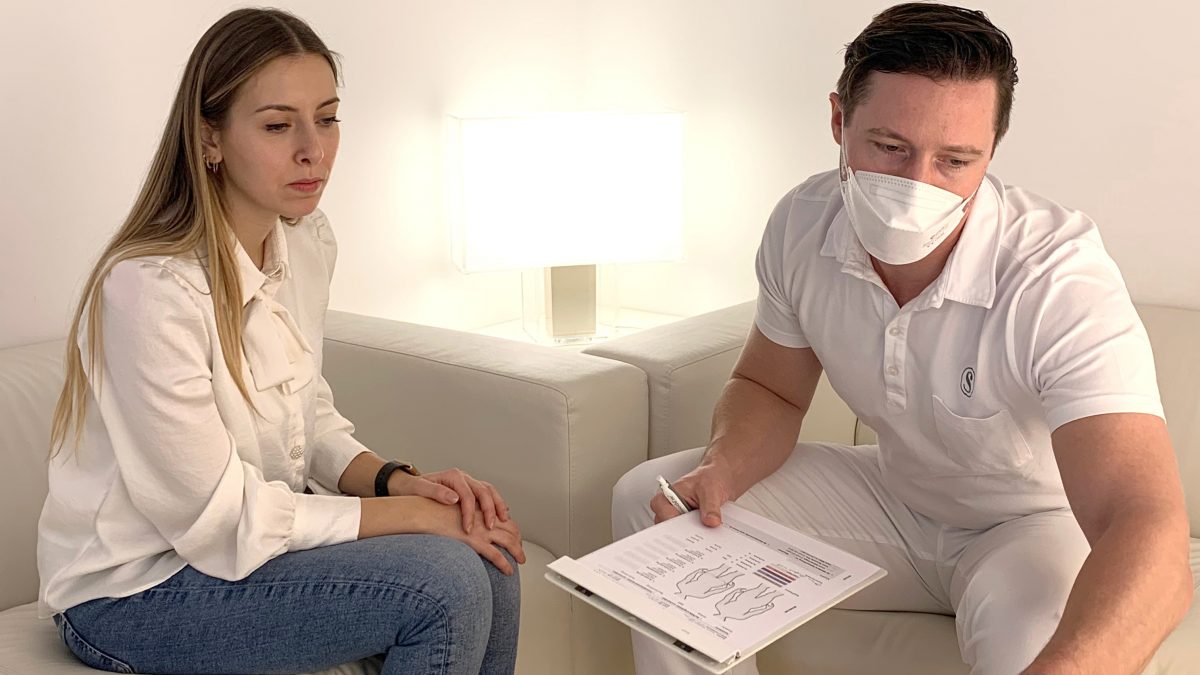 Sofia's Customer Journey
As much as we exercise, stubborn fat deposits on certain parts of the body refuse to go away. This was the case for Sofia – which was why she decided to try treatment with CoolSculpting.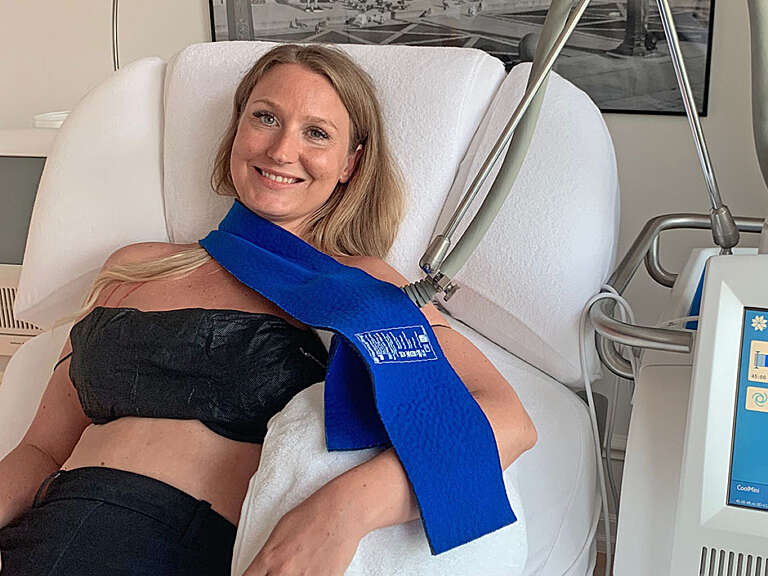 Anni's Customer Journey
Anni likes to wear tank tops and spaghetti strap dresses. But she's bothered by the unattractive fat deposits that are visible around the bra line. That's why she decided in favor of CoolSculpting treatment.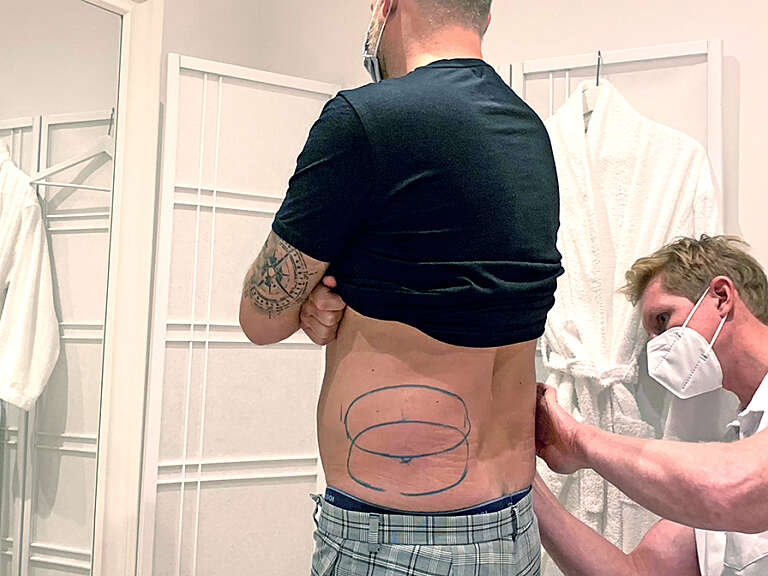 Michael's Customer Journey
Michael came to see us because stubborn "love handles" at the sides of his abdomen had been bothering him for a long time. No matter what diet he tried or sport he did, there was simply no improvement in this area. So he decided to give CoolSculpting a chance.