Anni exercises regularly and consciously eats a healthy diet. Yet unattractive fat deposits have formed under her arms around the bra line. She decided to come to us for CoolSculpting treatment in order to eliminate these excess fat cells forever.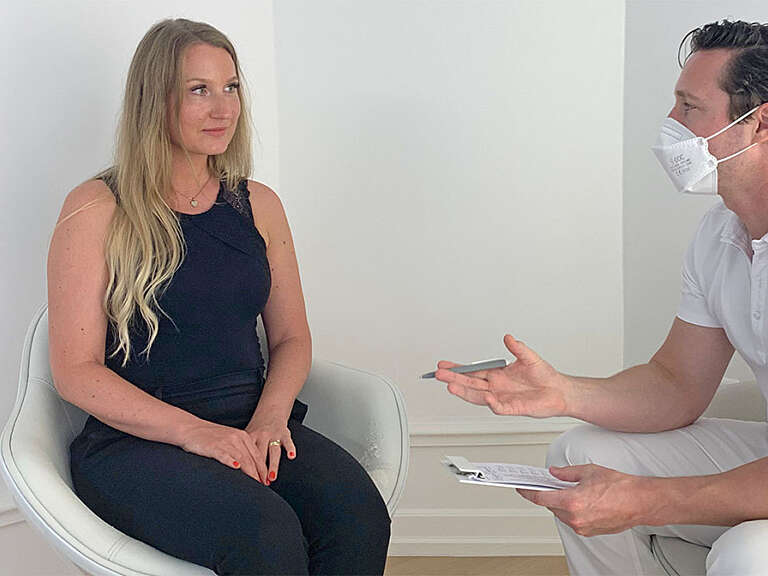 The consultation
Before the CoolSculpting treatment is carried out, our physician Dr. Konrad Thoele evaluates whether it is in fact possible to treat the part of Anni's body that she would like to modify. He also explains to her how CoolSculpting works, how it is carried out, and the possible risks.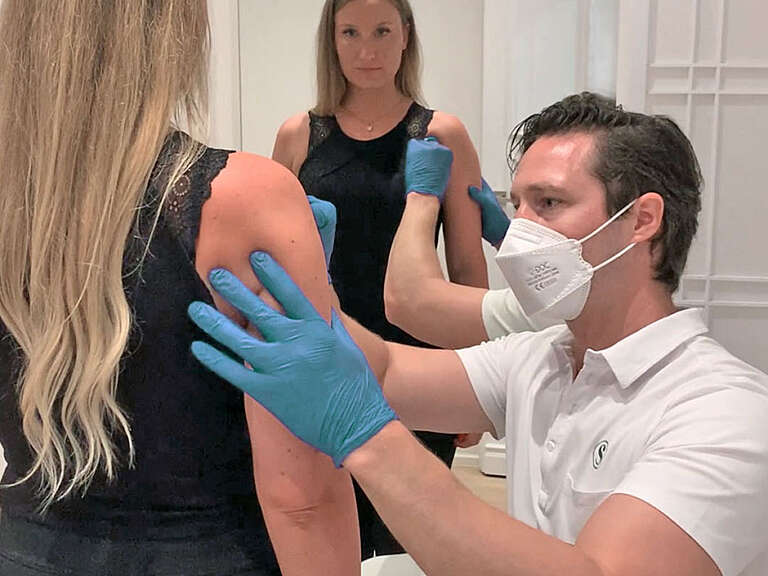 How CoolSculpting treatment works
The number of fat cells in the human body is determined in childhood and then remains constant throughout a person's life. Exercise and diets cannot reduce the number of fat cells; they can only reduce the volume of a fat cell. CoolSculpting treatment, on the other hand, achieves a lasting reduction in the number of fat cells in the body. This is done by evenly cooling the region being treated for a period of 35 - 45 minutes. This leads to the decomposition and subsequent elimination of the fat cells.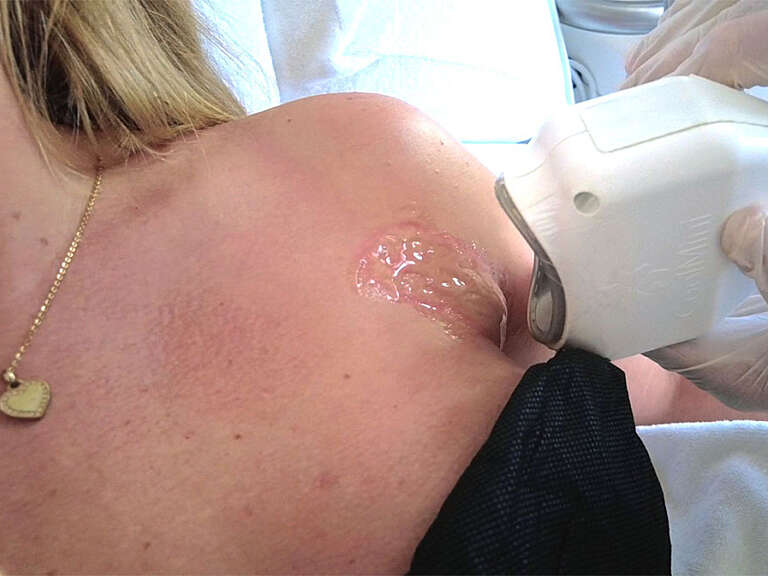 How CoolSculpting treatment is carried out
After the treatment zone has been determined and marked, the area is treated with a gel to protect the skin from the direct effects of the low temperature used. The cooling element of the CoolSculpting machine is exactly positioned on the marked zone, it slightly draws in the skin, and then cools the treated area down to -11°C in a controlled and regular fashion over a period of around 45 minutes (1 treatment cycle). Once this time has elapsed, the applicator is removed and the cooled area is intensively massaged for 2 minutes to stimulate the decomposition of the fat cells.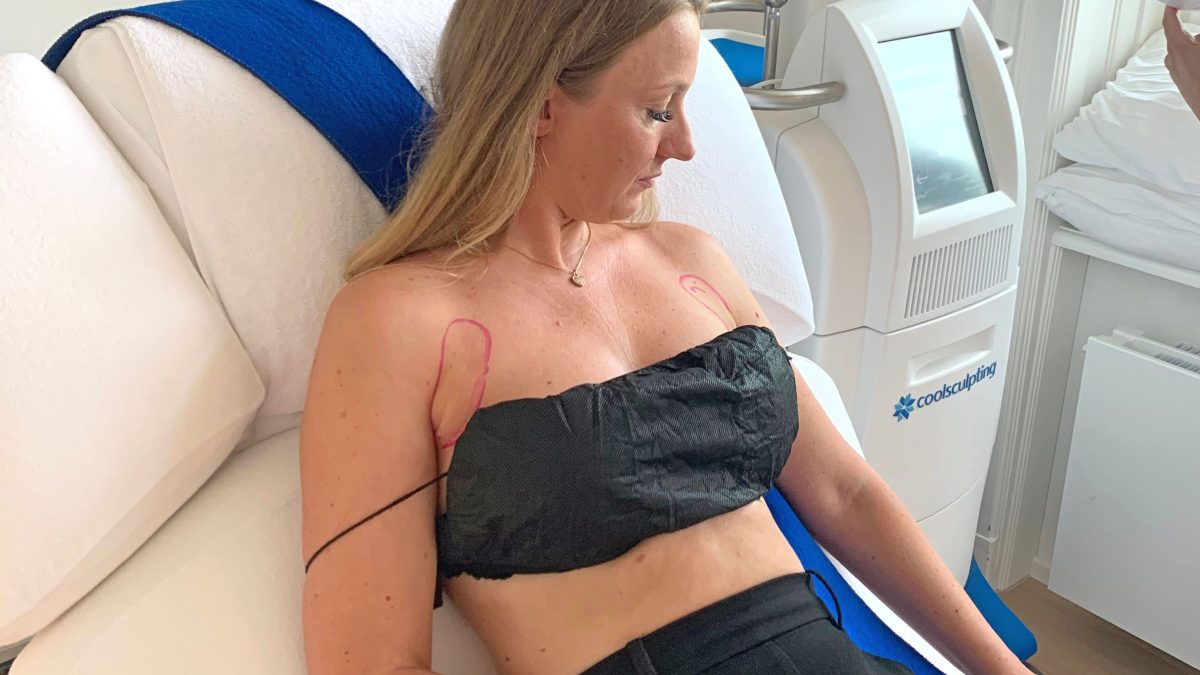 Three months after Anni's treatment, you can clearly see how the fat deposits that had built up around the bra line over the years have been reduced by a good 25% thanks to the CoolSculpting treatment.