Hannes hits the gym several times a week and has a healthy lifestyle. Nonetheless, troublesome fat deposits have formed on his stomach and flanks, which refuse to shift even with intensive strength and endurance training.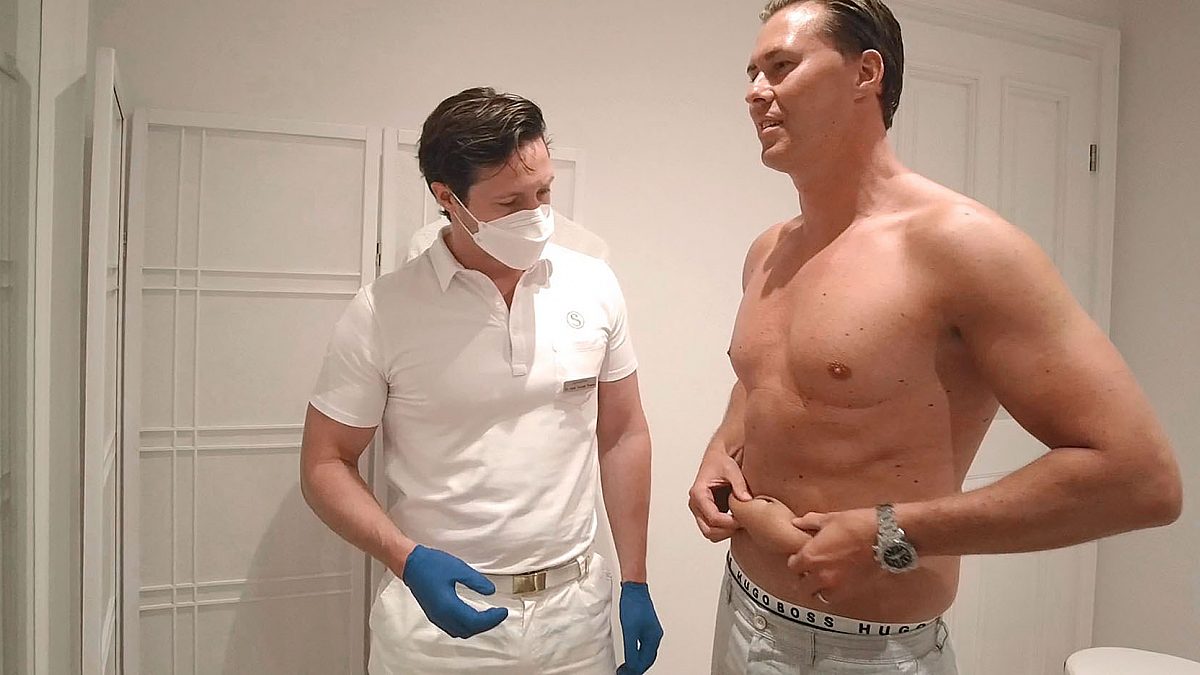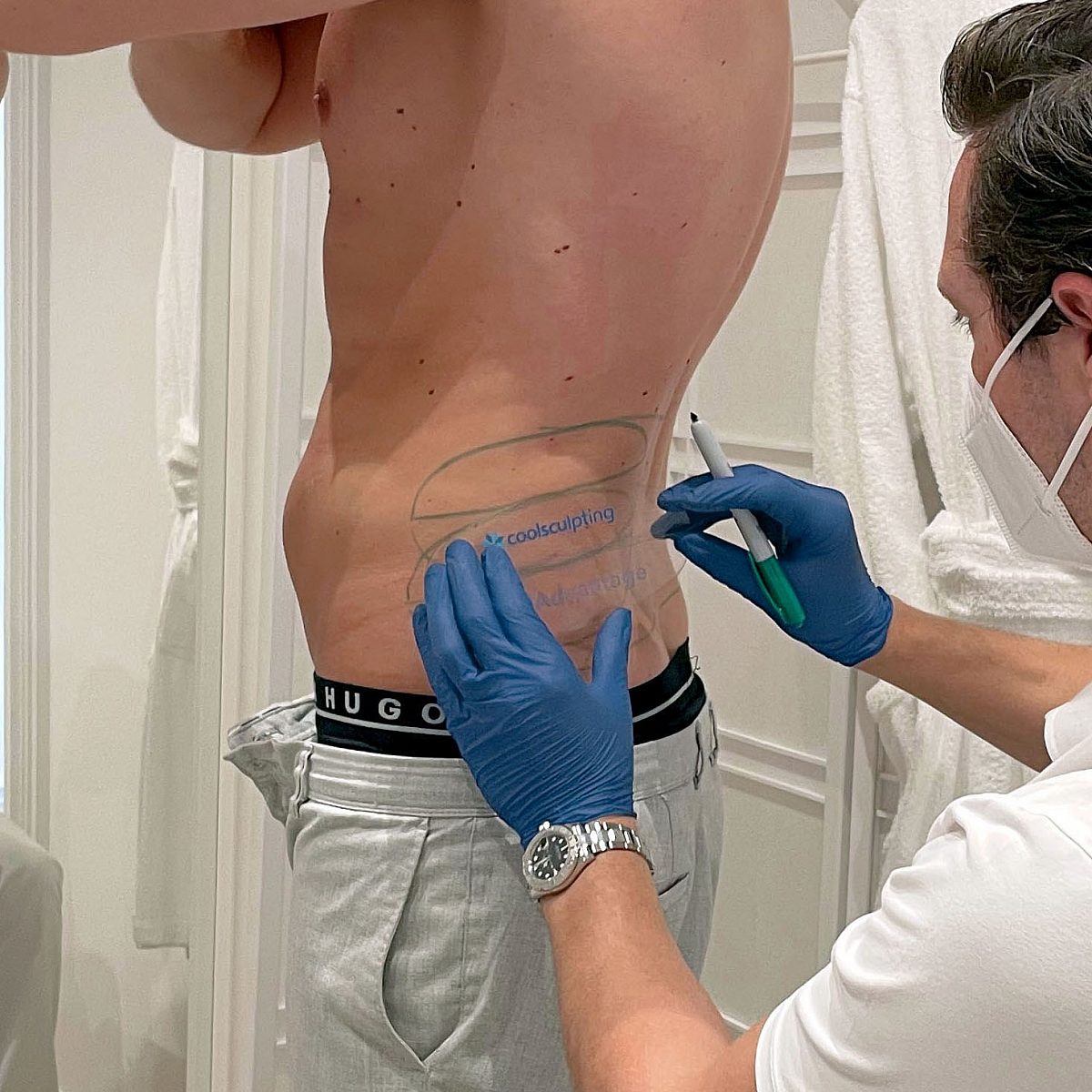 Preparation
Before the CoolSculpting treatment, Dr. Konrad Thoele decides with Hannes where the machine that reduces fat using cold temperatures should be placed. On larger regions such as the stomach and flanks, overlapping areas are marked, with some therefore treated twice, to achieve the most effective, regular result.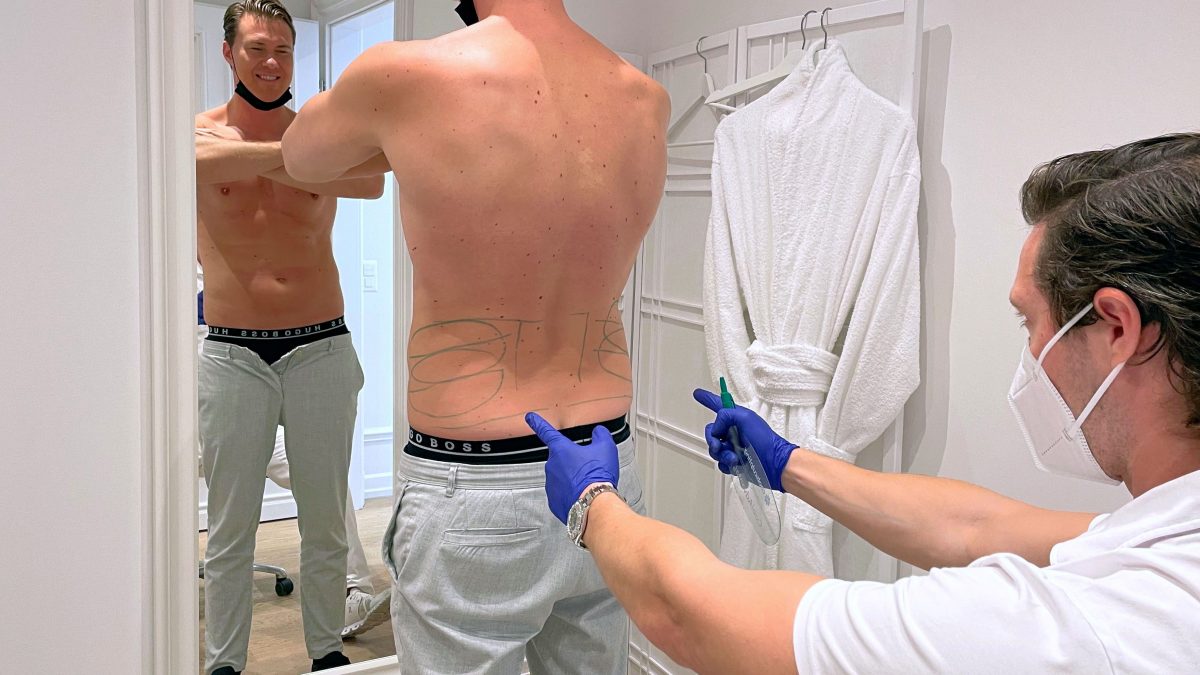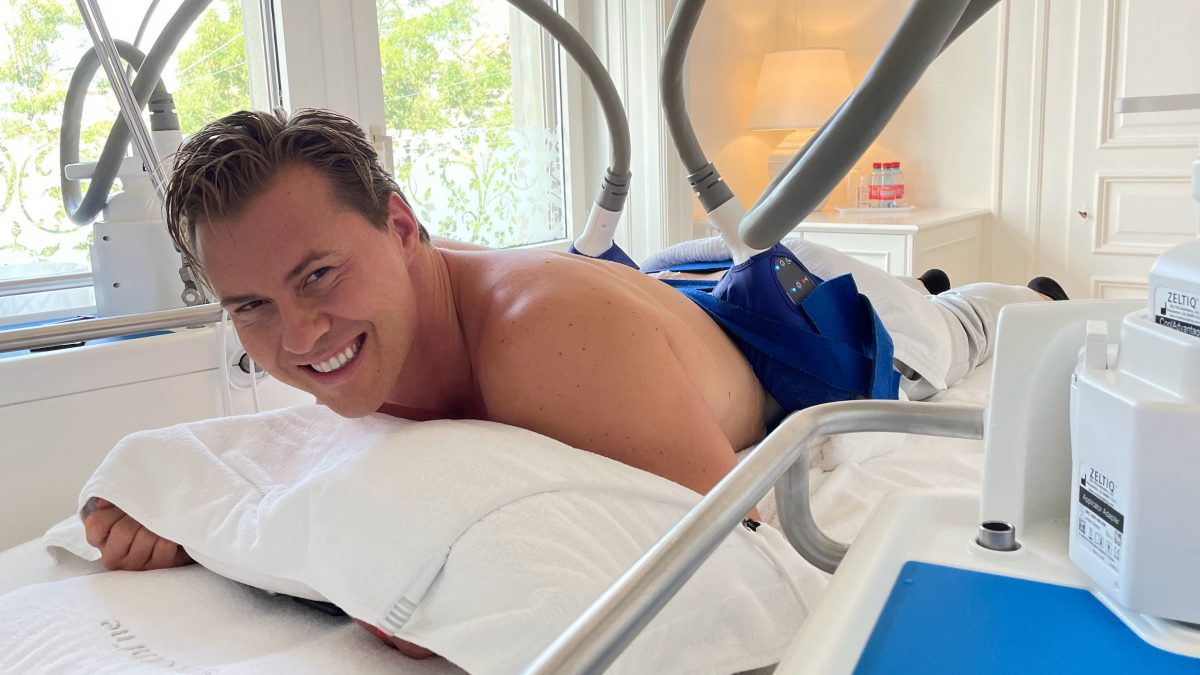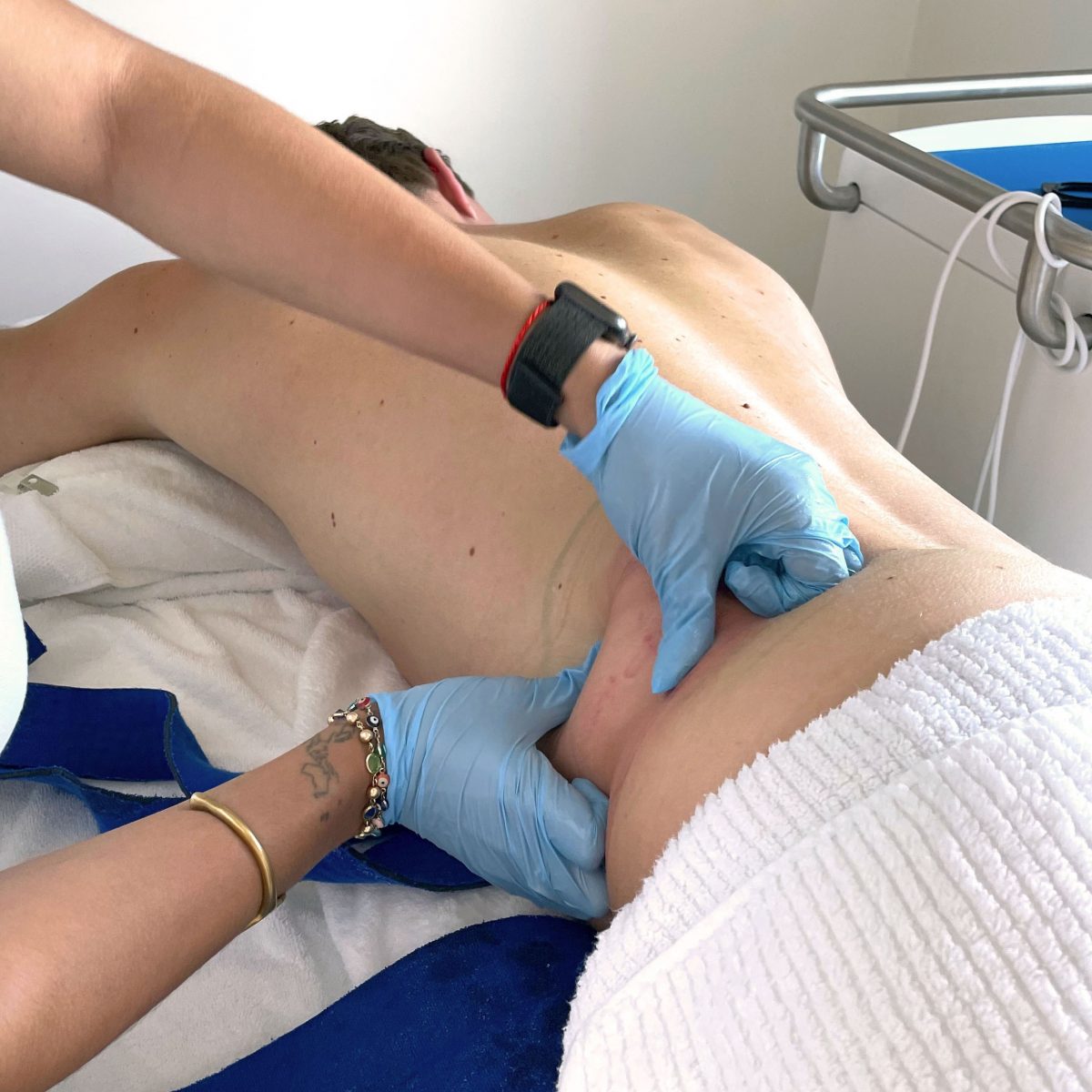 Activation of fat decomposition
The treated areas are massaged intensively for 2 minutes after the 45-minute treatment and the removal of the cooling element to stimulate the metabolism and activate fat decomposition over the next 2–3 months. The results of the treatment are then completely visible.
The photos clearly show how Hannes' body is much more defined in the area of the abdomen and flanks and waistline three months after the CoolSculpting treatment. The treatment has reduced the fat on his stomach and flanks by around 30%.