The artisan from Prättigau
Smoothline client since 2016

Profession
Artisan and crafts teacher

Treatments
Filler: cheeks, lips, and jawline
Botox: frown lines, forehead, eyes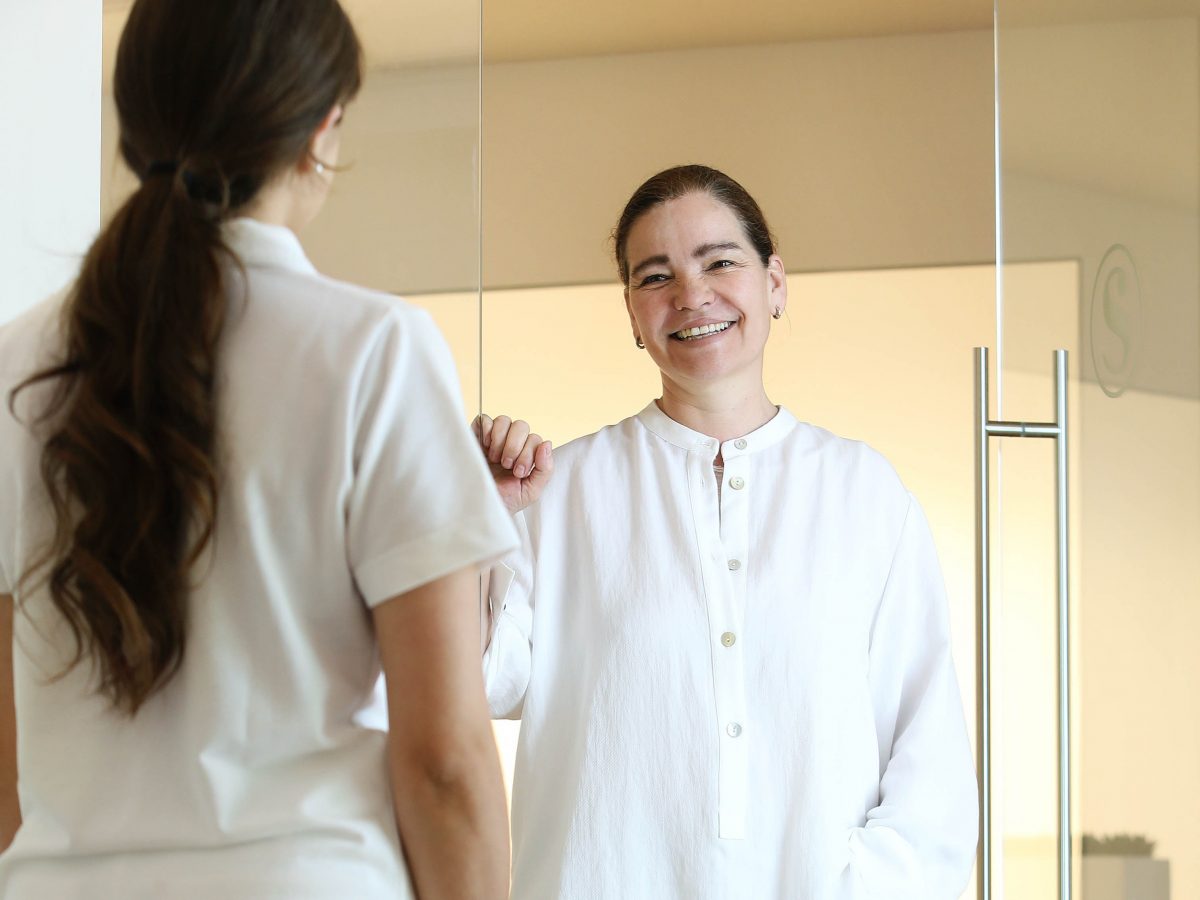 Beatrix' Smoothline Journey
"It's almost like going to the fitness studio. There comes a point when it bothers you so much that you just go."

And when was that point?
"I was 24 when I moved to Zurich and I had awful spider veins. They simply had to go. So I went to the best physician in town and he did such a wonderful job. You couldn't see anything at all afterwards."»
When did you start having your face treated?
"Years later I developed lines round my lips that started to bother me. They were really deep lines and they had to go too. So I went back to the same physician, but this time I wasn't happy at all with the result, it looked dreadful. I did some more research but somehow I couldn't seem to find a suitable place to have it done."
And when did you decide to go to Smoothline?
"One day my husband brought a Smoothline leaflet back from the bank – no idea how it got there! It was lying around in our kitchen for a long time. I was also worried that it could turn out wrong again. But at some point, I called Smoothline and made an appointment."

How did you choose the physician at Smoothline?
"I then saw the physician at Smoothline who still treats me today. It was simply a good match. My concerns disappeared after my first consultation with her. She succeeded in winning my confidence. I often want to have things done and she advises me against them. I like that. In this way we work out together what's necessary and sensible and what isn't."
That's what happened this time. Beatrix was interested in a thread lift. Our Smoothline physician explained the pros and cons of a thread lift to Beatrix and that it could be painful given her somewhat heavy skin structure. Together they then decided on filler treatments to plump the cheeks and to contour and define the jawline, and on a brow lift with botulinum toxin, to slightly lift Beatrix's low eyebrows.

Before/After
Beatrix's face has gained expression through the treatments with botulinum toxin above the eyebrows and with fillers in the area of the cheeks around the eyes and makes a fresher impression overall. The forehead wrinkles have also diminished as a result of the botulinum toxin injections. Her lips look fuller again after the treatment with hyaluron fillers and the lip and mouth wrinkles are smoothed out.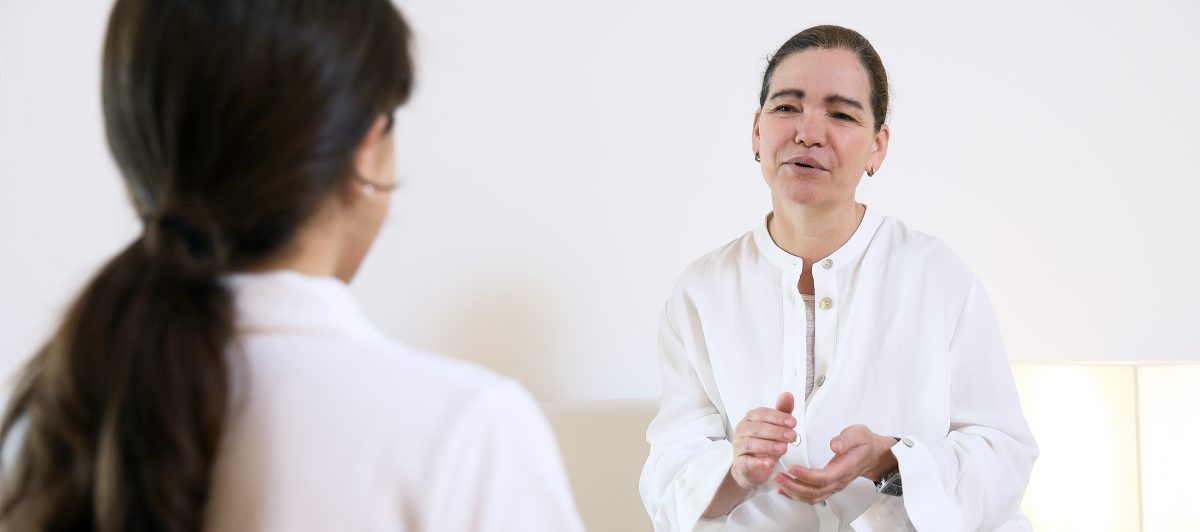 _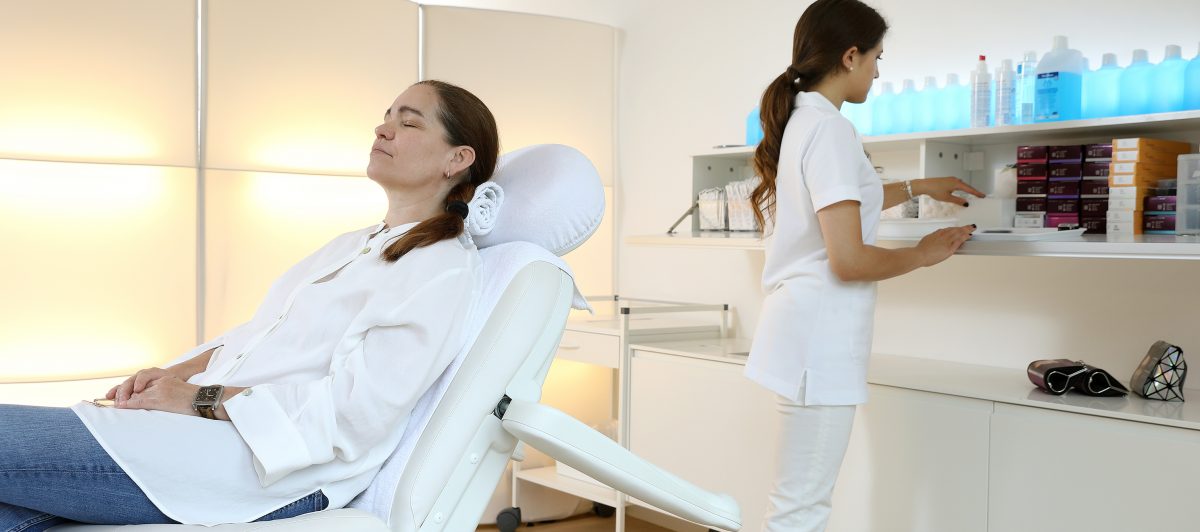 _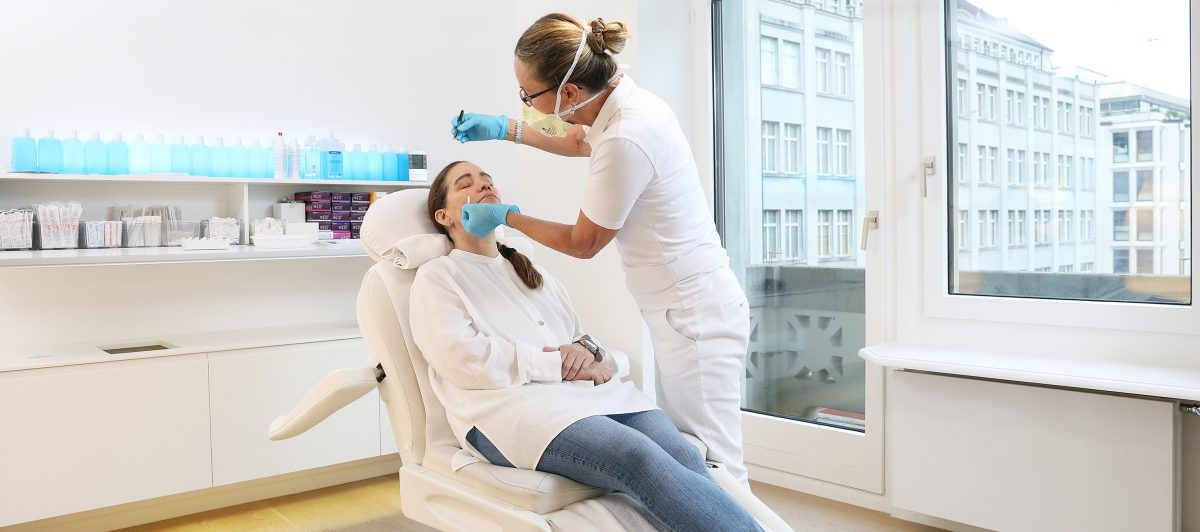 _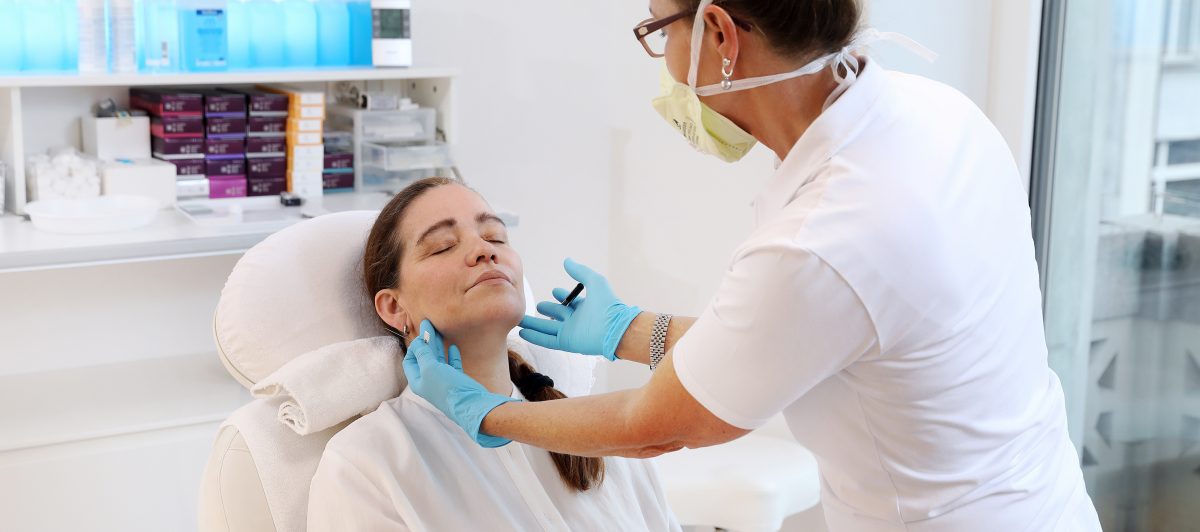 _