Life leaves traces on our skin every day. This results in wrinkles, unclean skin, pigmentary disorders or skin diseases such as rosacea. Gentle skin ablation with the internationally recognized Hydrafacial™ treatment can counteract these skin problems. The multifunctional vortex technology cleans even the deep layers of the skin and enriches it with dermal infusion of antioxidants, vitamins and hyaluron.
Hydrafacial™ is a purely cosmetic, non-invasive treatment method and is performed by a qualified cosmetician. The treatment is suitable for all skin types and it helps to improve the appearance of the skin and can solve various skin problems. Pigmentation disorders, blocked and enlarged pores as well as hyperpigmentation can be reduced partly or even completely.
The skin becomes firmer and more elastic, giving your complexion a fresher and brighter look.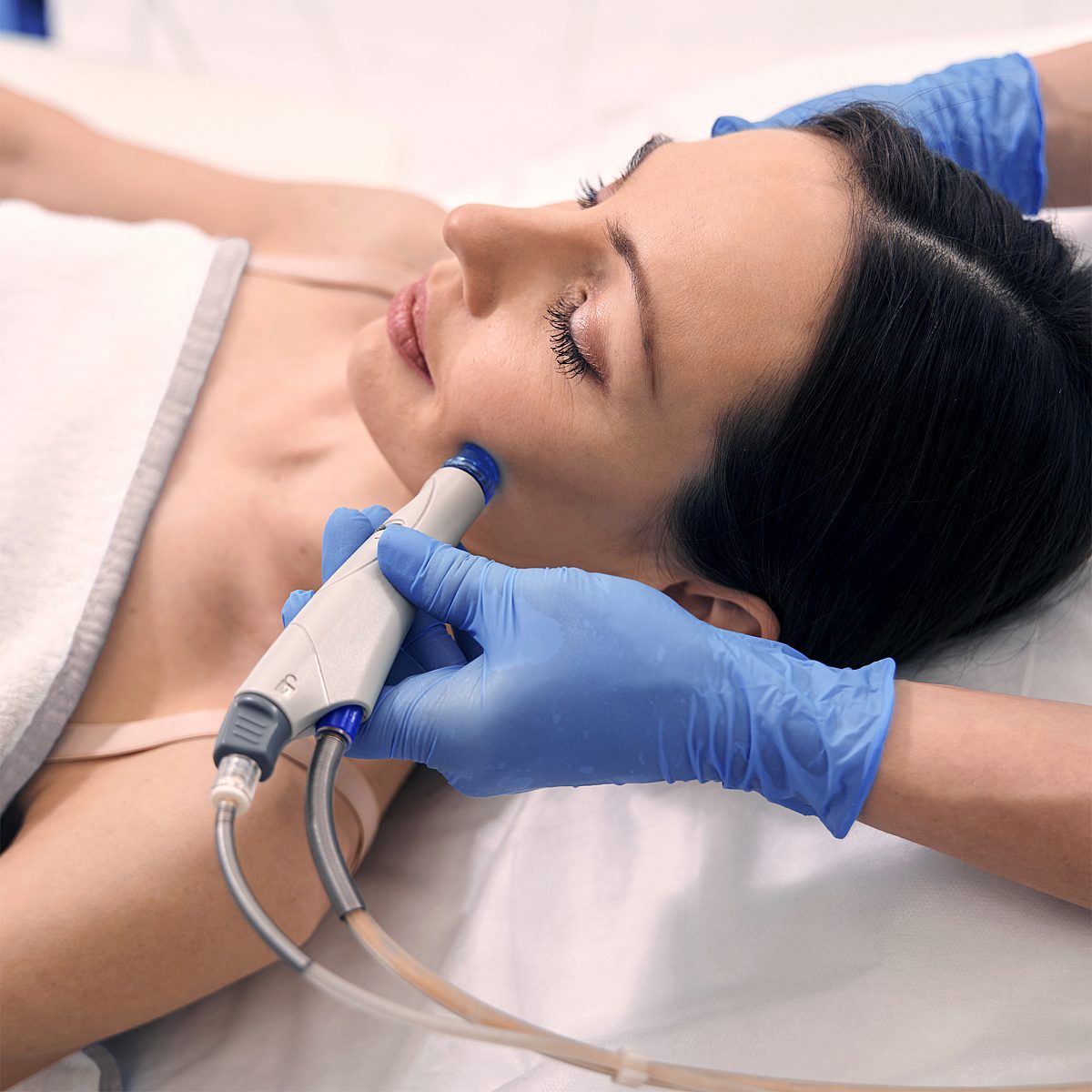 Please note that a Hydrafacial treatment should not be carried out if you are pregnant or have an infection in the region to be treated. In addition, after a Botox or filler treatment, a Hydrafacial treatment should be carried out after 3 weeks at the earliest.
The 4 steps of Hydrafacial™ treatment
Step 1: Exfoliation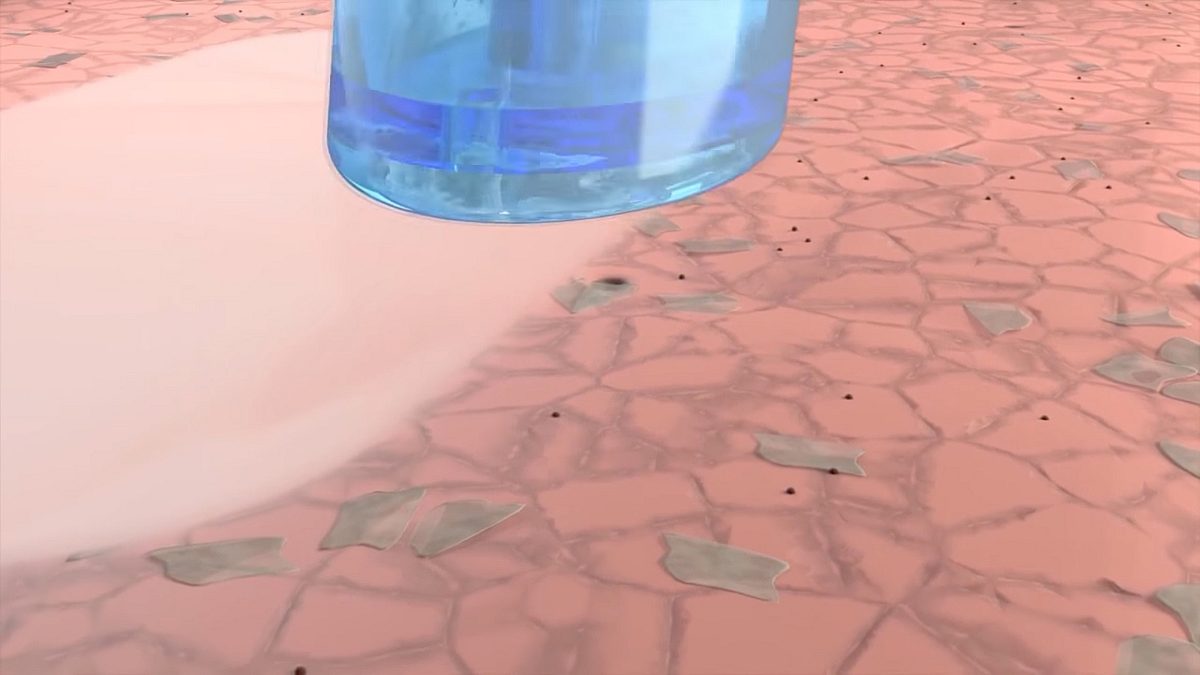 Dead skin cells are removed to reveal healthy, fresh skin.
Step 2: GlySal™ acid peel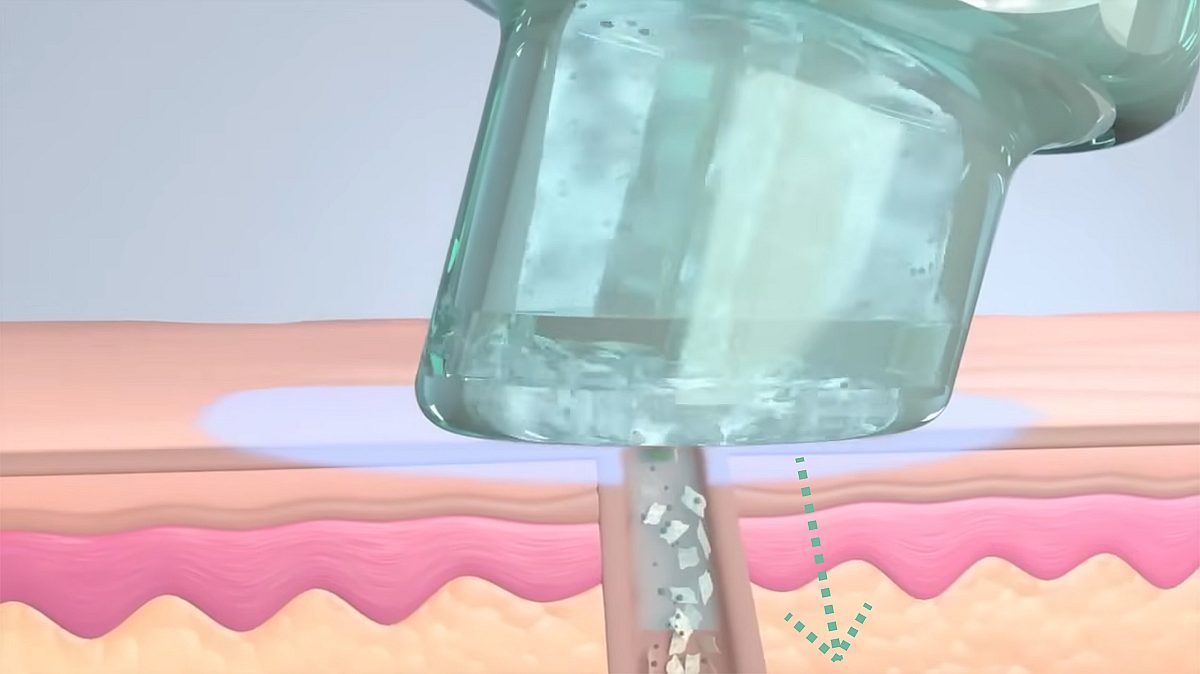 This gentle peel helps to soften deposits in the pores and prepares the skin for deep cleansing.
Step 3: Deep cleansing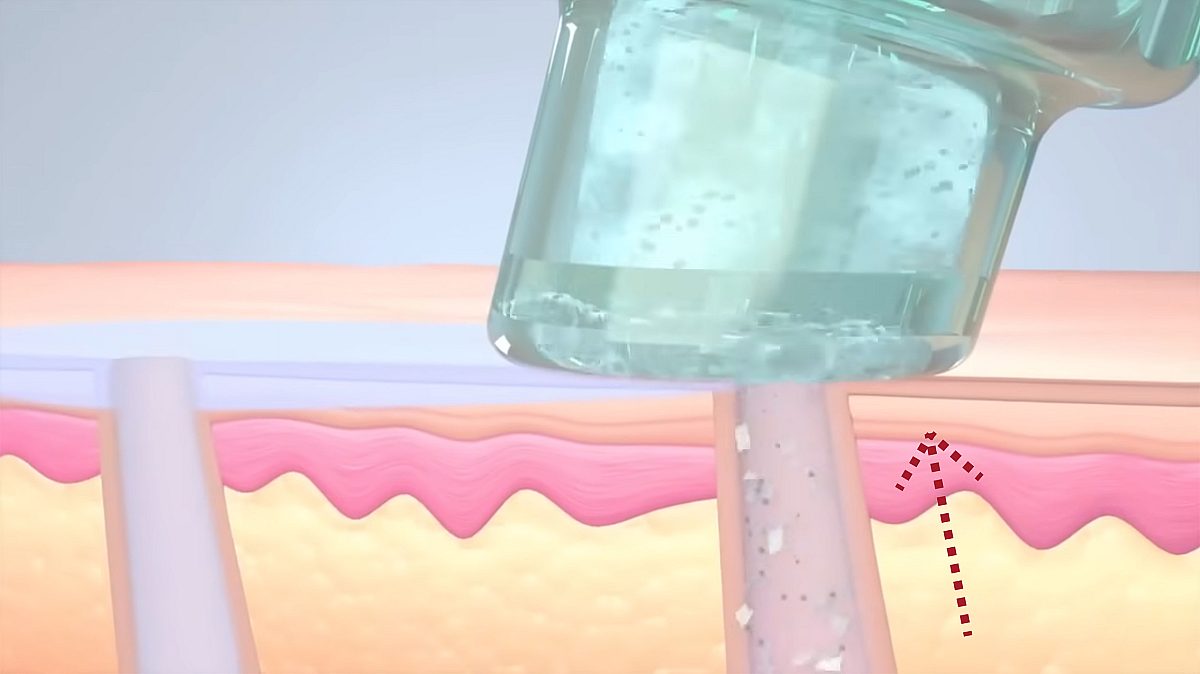 Impurities and loosened sebum deposits are removed from the pore structure using a vacuum.
Step 4: Hydration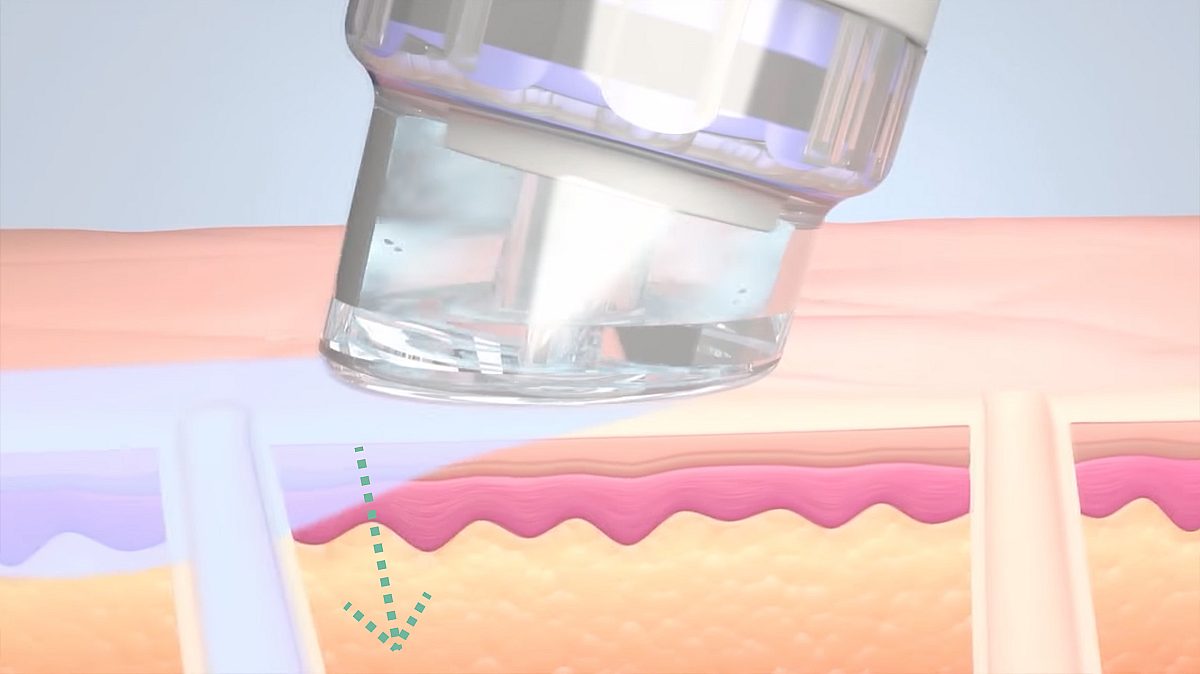 The Vortex Fusion tip is used to saturate the skin with antioxidants, vitamins, minerals, and hyaluronic acid.
The Hydrafacial™ treatments available at Smoothline
Hydrafacial Basic
Deep cleansing + Dermabuilder
Vortex exfoliation with Activ-4™
Gentle GlySal™ acid peel or enzyme peel
Deep cleansing + brief manual exfoliation
Hydration and Vortex infusion with Antiox+
Soothing skin mask + finishing treatment
Duration of treatment: 45 minutes – Price: CHF 240
---
Hydrafacial Premium
Deep cleansing + Dermabuilder + LED light therapy
Lymphatic drainage
Vortex exfoliation with Activ-4™
Gentle GlySal™ acid peel or enzyme peel
Deep cleansing + brief manual exfoliation
Hydration and Vortex infusion with Antiox+
LED light therapy
Soothing skin mask + finishing treatment
Duration of treatment: 60 minutes – Price: CHF 310
---
Hydrafacial Deluxe
Deep cleansing + luxury serum + LED light therapy + antioxidants
Lymphatic drainage
Vortex exfoliation with Activ-4™
Gentle GlySal™ acid peel or enzyme peel
Deep cleansing + brief manual exfoliation
Dermabuilder anti-aging ampoule
Hydration and Vortex infusion with Antiox+
LED light therapy
Soothing skin mask + finishing treatment
Duration of treatment: 90 minutes – Price: CHF 350
---