We asked clients who have been with us since 2007 what brought them to Smoothline, why they have stayed, and what they particularly like about Smoothline. We are delighted that they have stayed loyal to us and that their reasons for staying are exactly what Smoothline has stood for since its inception: medical expertise, professionalism, and individual advice.
We wanted to know what motivated our very first clients to try Smoothline and find out what we could offer.
"Even at the age of 24 I already had pretty deep expression lines on my forehead, which I found very unattractive. At the time (in 2007) there were practically no alternative treatments that were as easily accessible as the new concept offered by Smoothline. It was a walk-in clinic for wrinkle treatment, so I was able simply to try out treatment with Botox and see what happened," recalls Matthias S., 39.
Smoothline was indeed a walk-in clinic when it started business. Every Sunday, the hair salon at Kirchgasse 24, where Smoothline had rented space, was transformed into a Botox clinic so that every Monday, lines and wrinkles could be treated in 30-minute appointments throughout the day from 9 a.m. to 10 p.m.
At the time cosmetic treatment of wrinkles using Botox was still very unusual and the idea was a little crazy – at least in Switzerland.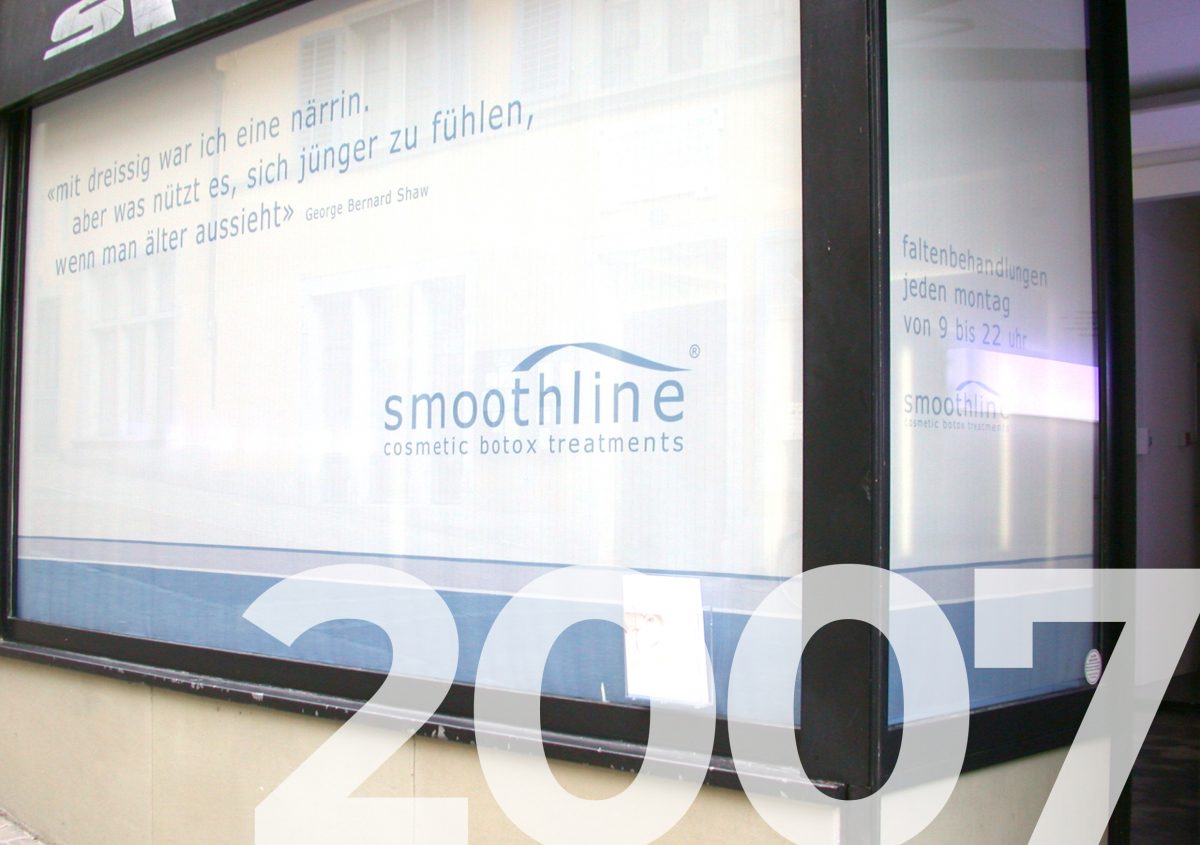 Bea O., 55, was another Smoothline pioneer. "I did feel a little reckless after I had booked the first appointment, and I was certainly very aware of the potential risks of the treatment, such as drooping eyelids," she recounts.
In the end, though, her pronounced frown line and fast-approaching 40th birthday, the respectable appearance of Smoothline and, not least, the two good-looking founders, physicians Philippe Snozzi and Dan Iselin, combined to motivate Bea O. to summon up her courage and visit Smoothline in Kirchgasse in Zurich.
---
"Women are talking about this kind of treatment more and more."
Bea O.
---
"I had read in the newspaper that the two physicians were attractive enough to model for Calvin Klein," adds Bea O. mischievously.
Apart from their good looks, though, it was ultimately the fact that a physician specialized in Botox treatments would be providing the service that won clients over.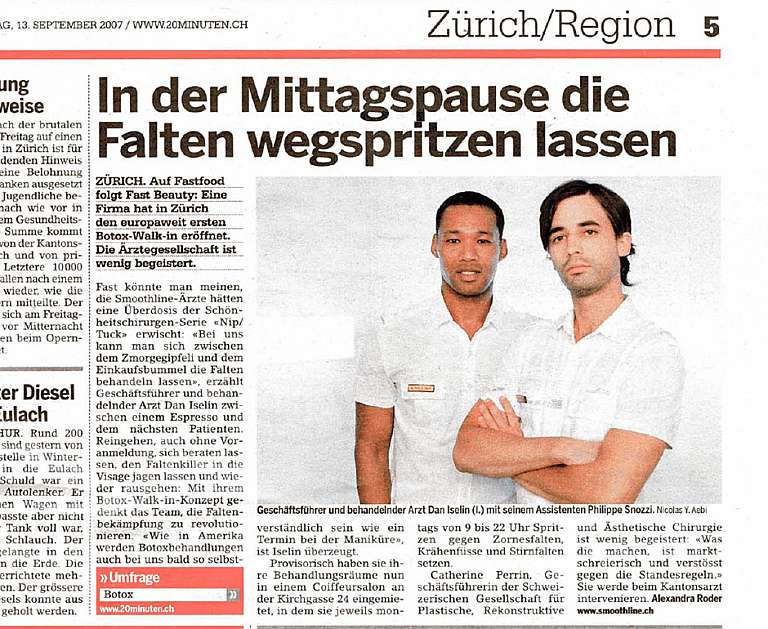 Sascha C., now 43, had the same experience in 2007. "Once I'd decided to try Botox, I did some internet research to find out where I could get it. When I came across Smoothline, I immediately liked the way they presented themselves. And even more importantly, Smoothline appeared extremely professional."

Peter, 53, was also seeking a natural, discreet way of eliminating the lines on his forehead, and he decided to give Smoothline a chance. He was won over for the long term by the easy availability of the treatment, the confidence-inspiring presence, and the central location of the office, initially in the Niederdorf district of Zurich and later close to the main station.
Our clients have been with Smoothline for a long time, and the numerous treatments have given rise to some humorous moments.
Bea O. recalls that she needed to use the bathroom when she went for her first treatment in Kirchgasse. The bathroom was located in a small basement room that was also being used to store Botox. "Dr. Snozzi went with me just to be on the safe side, and he didn't let the Botox out of his sight for a single second," she says with a grin.
Sascha C. says that he once took along a photo of Mads Mikkelsen to his appointment because he thought the actor's cheekbones were great and wanted to see if they would look just as good on him.
"The physician who was treating me pointed out with some amusement that she could and would provide this treatment, but that my own cheekbones were already perfectly suited to the contours of my face."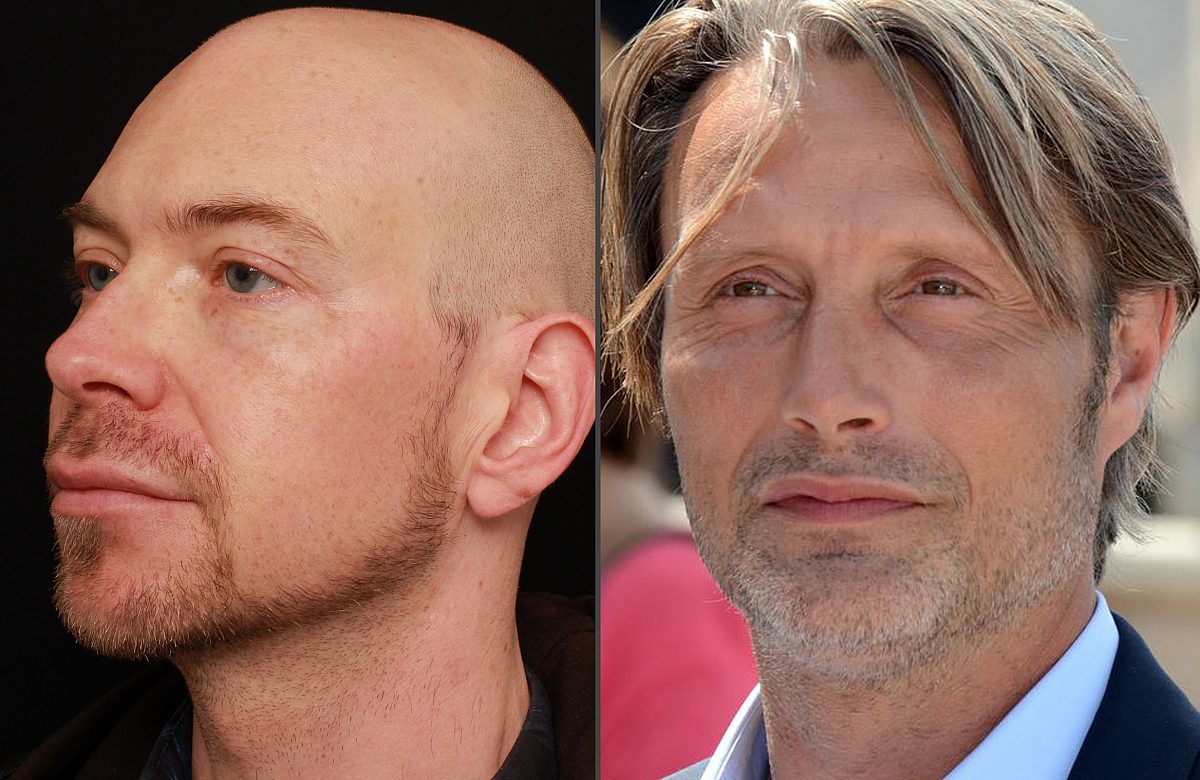 And that's what Smoothline is all about. It's important for us to provide our clients with the best possible advice for their individual features and to give them all the information they need. Specific treatments may not have the same effect on each client since every face and every situation are different.

"I had the treatment done twice anyway, and I was satisfied with the results. But I have to admit that those distinctive cheekbones do look better on Mads Mikkelsen," says Sascha C. with a laugh.
The reasons why these clients have remained faithful to us for so long, and the things they like about Smoothline even today, fill us with pride.
"What I like best about Smoothline is that the ladies at the reception desk are always so friendly and welcoming," says Renato, 49. "The atmosphere at Smoothline is relaxed, yet extremely professional."

He, too, has been with us from the outset. What he likes about Smoothline is that the results are very subtle and natural, so others don't notice a thing. For Renato, another point in favor of Smoothline is the follow-up treatment available at no charge four weeks after the appointment, although he has only taken up this option once or twice in 15 years.
All the long-standing clients that we spoke to said that their main motivation is to have a "fresh" appearance in keeping with their age.
Jacqueline, 65 and now retired, agrees. "I worked for SWISS in their first-class lounge at Zurich Airport for 14 years, and a fresh, rested appearance was without doubt an asset." Yet so far practically nobody around her has noticed that she has her face treated. "And nor should they, the main objective is to look rested and fresh. In fact, just the way I feel."
---
"You don't want to look as if you've just come from the cosmetic surgeon."
Jacqueline
---
Sascha C. adds that he has always liked his lips. "But they've lost volume as I've grown older. Regular filler treatments mean that I can maintain that volume. The point is not to have more volume or larger lips, it's simply to keep them the way I've always liked them." This is possible largely because Smoothline works together with the client. "The physicians always take the time to respond to my wishes and ideas, and explain the pros and cons of each one. This means that we always find a common approach."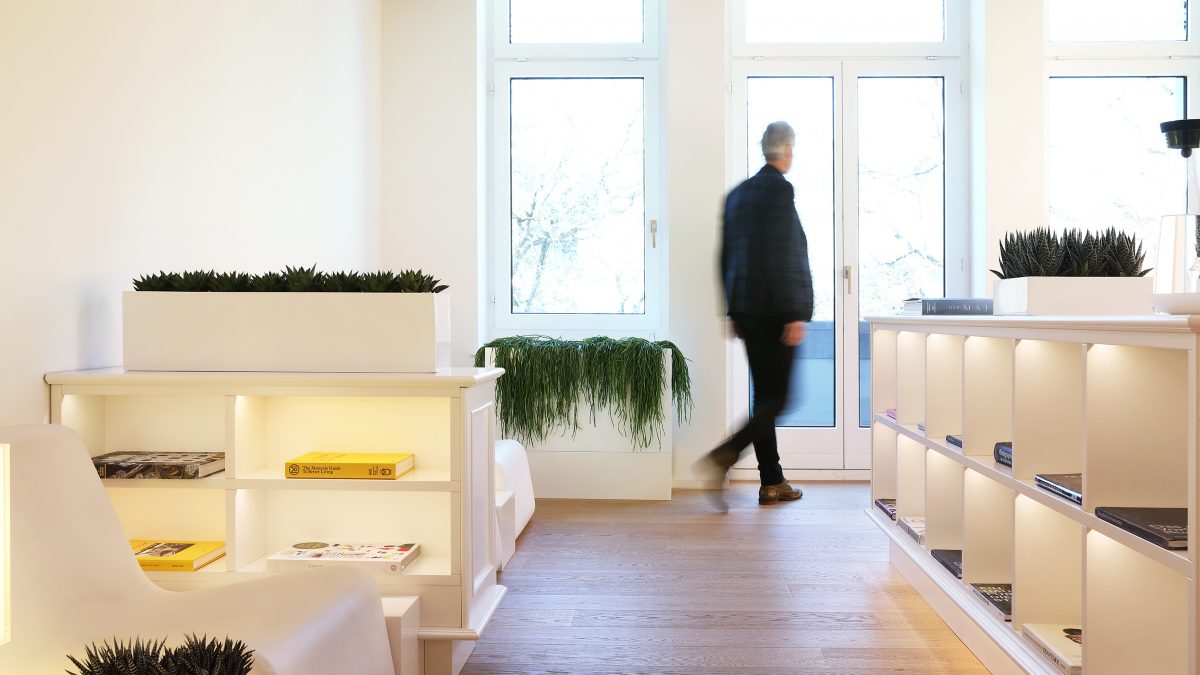 Maintaining his appearance is the most important thing for Matthias S. too. "But the location and atmosphere at Smoothline have always been great as well. The office is designed to be simple and practical, the team of physicians is friendly and provides comprehensive advice, and if I have to wait a while before my appointment it's not so bad because coffee and water are available in the waiting area."

And finally, Bea O. says, "The fact that only a handful of different and very specialized treatments are offered means that they are all very professional. I feel at ease every single time I come here and always look forward to the results."
Thank you to Jacqueline, Bea O., Peter, Sascha C., Matthias S. and Renato for sharing their opinions with us. And of course for their trust in us and loyalty over the years.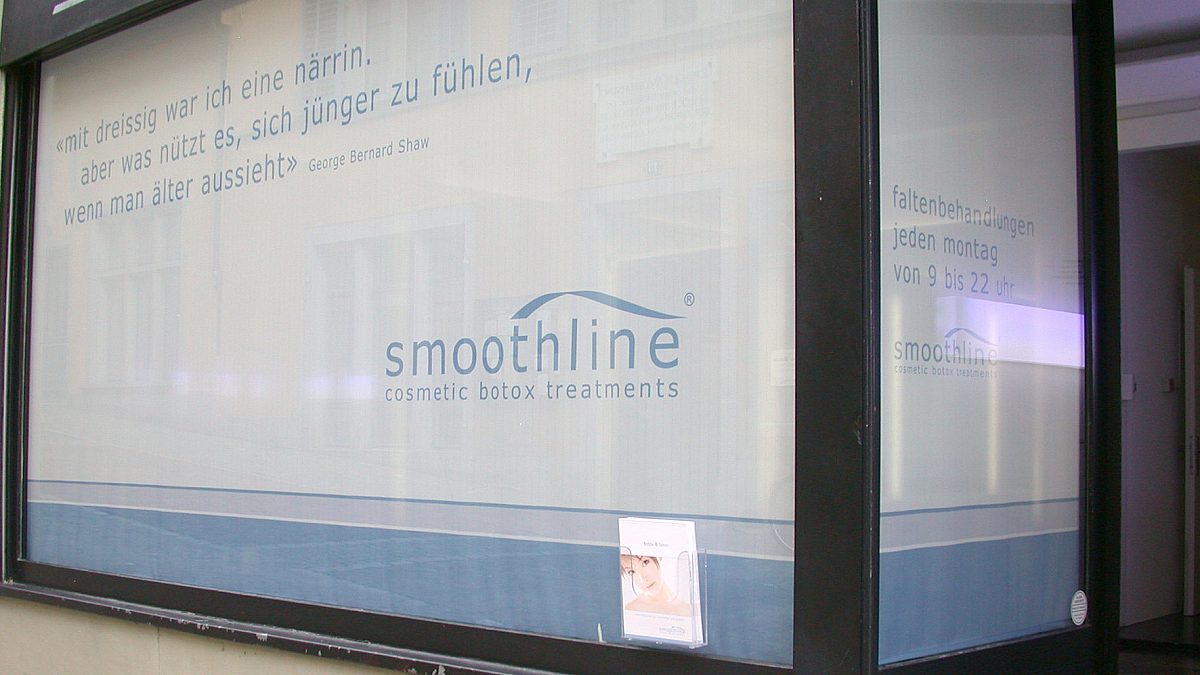 The history of Smoothline
It all began in a hair salon in Kirchgasse, in Zurich's Niederdorf district. Today, Smoothline operates from three locations in Switzerland and Germany.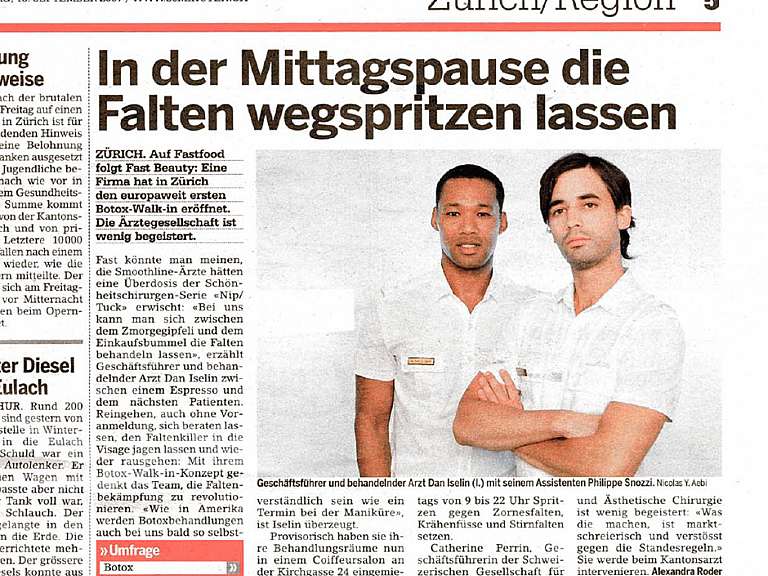 Media reports
The opening of a walk-in clinic offering 30-minute wrinkle treatments created a media buzz at the time.