Achieving a fresh, relaxed appearance is the primary goal of Smoothline wrinkle treatment. Smoothline develops an individual treatment plan together with each client to ensure that all their needs are met as fully as possible.
How do cheek wrinkles develop?
The quality of our skin changes as we age. Collagen and elastin fibers decompose over time and the distribution and function of the natural hyaluronic acid in the body change. This leaves the skin less elastic and supple, it becomes increasingly dry, and wrinkles develop.
How are cheek wrinkles treated?
Cheek wrinkles are treated with hyaluronic acid. Low-viscosity hyaluronic acid specially developed for this treatment is injected under a large area of the skin using a fine, rounded cannula. In the initial phase the hyaluronic acid attracts moisture, which increases skin tone. In the second phase the body's own connective tissue cells are stimulated to produce connective tissue fibers (collagen), which improves the skin's elasticity and structure with lasting effect.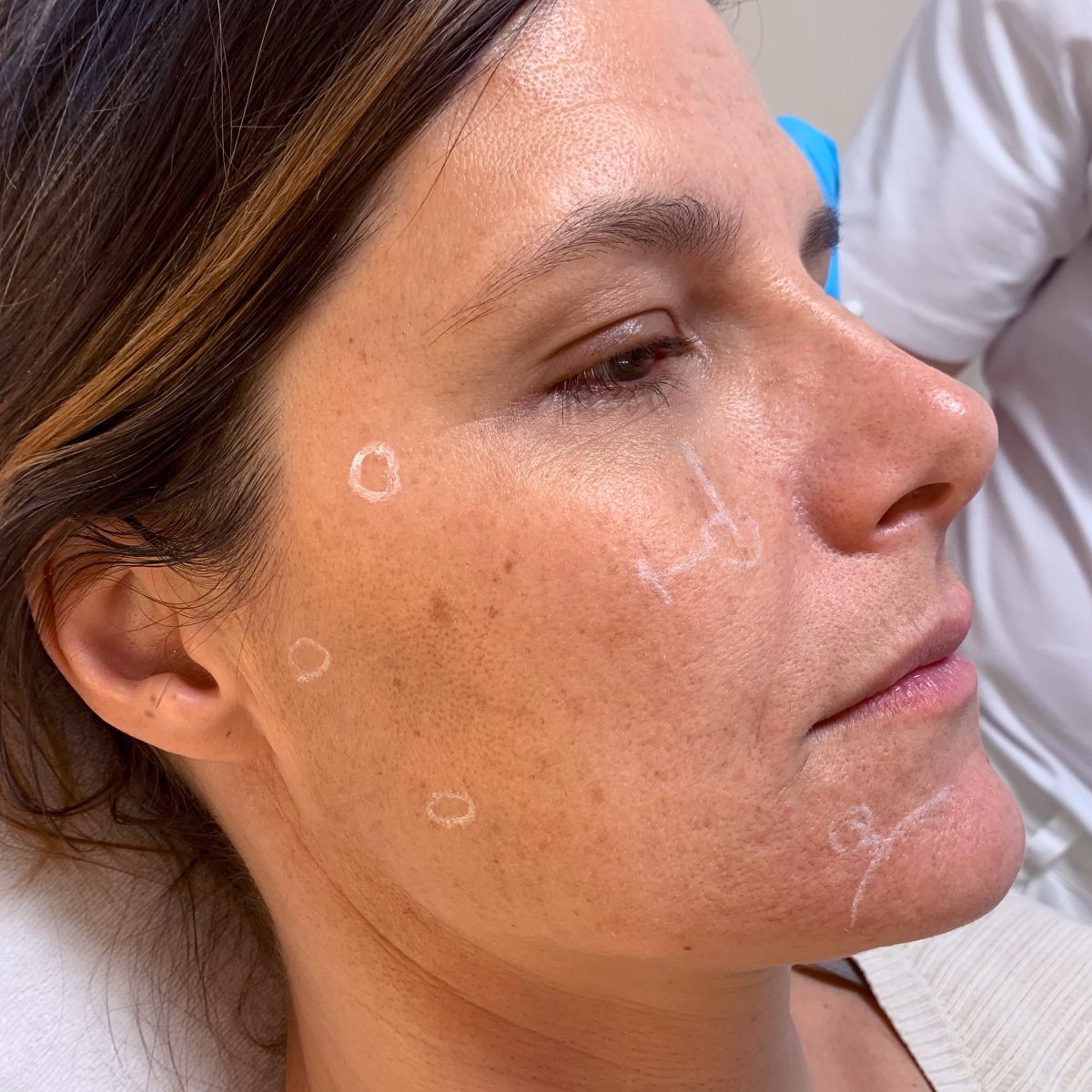 How soon after treatment can I resume my everyday activities?
The treatment lasts 30 minutes in total (consultation, information, preparation and administration of treatment) and you can then resume your usual activities with no restrictions on your social life. Any needle-entry points that remain visible for a short time can easily be hidden with make-up.
What do I need to be aware of after treatment with fillers?
The treatment is generally well tolerated. The doctor discusses possible side effects individually with the client before every treatment. They are generally mild and do not last long. Possible side effects include small, temporary bruises and brief redness or swelling at the injection site. Blood-thinning medicines such as aspirin should not be taken during the week before treatment as this may increase the risk of bruising. We also advise against treatment during pregnancy.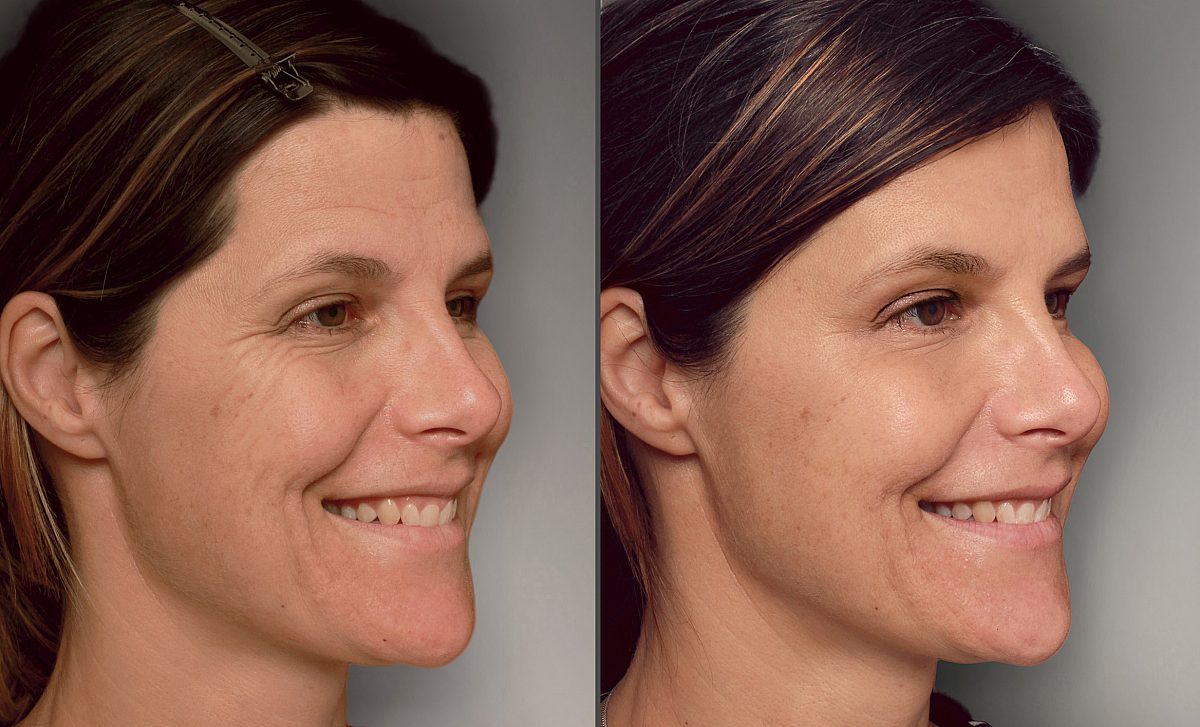 Manuela's treatment outcome
The photo on the left shows Manuela before her first treatment with Profhilo® and the one on the right after two sessions 4-6 weeks apart. The fine lines on her cheeks and at the corners of her mouth have largely disappeared and there is a visible improvement in her entire complexion. Manuela's face now looks much more even, fresher, and younger overall and her skin has become much firmer.