Für die Entstehung von Augenringen im Alter gibt es verschiedene Gründe: Hauptursache sind unter anderen der Rückgang von Unterhautfettgewebe im Bereich der Unterlider sowie die Abnahme von Knochengewebe an den Augenhöhlenrändern.
Wie entstehen Augenringe?
There are several reasons for the development of eye circles as one gets older. The main causes are a decrease in subcutaneous fatty tissue in the lower eyelids and reduced thickness of the bone in the margins of the eye sockets. A "tear trough" forms in the mid-region of the lower rim of the eye socket, and the tissue tends to sink in on the sides. Both of these processes result in sunken eyes with dark circles, which may make you look tired and listless.
However, under-eye circles can be treated with a filler. This treatment is particularly gentle, because we use very fine, rounded-tip cannulas instead of ordinary injection needles. The treatment is practically painless, and you can resume your normal activities afterwards.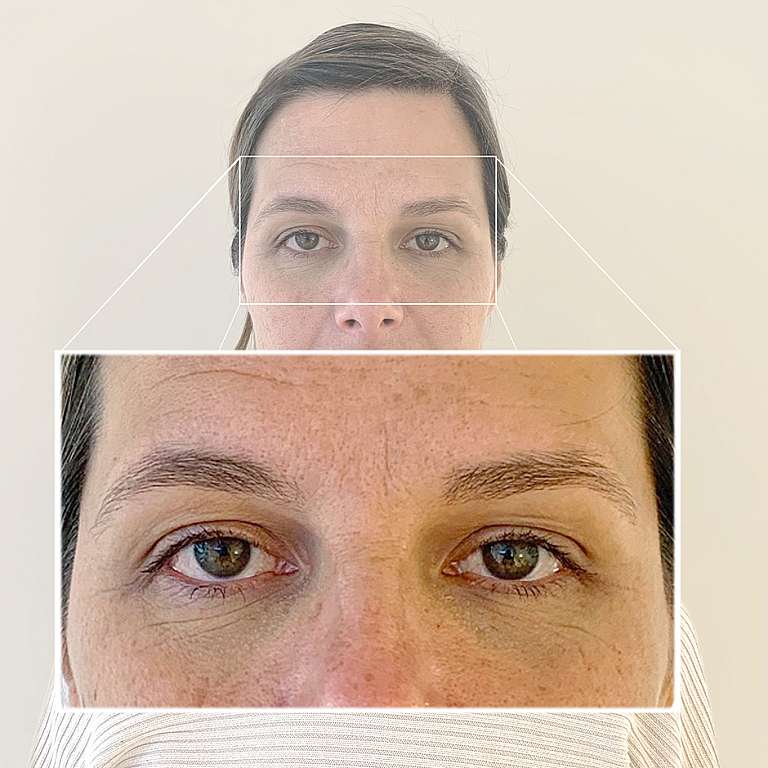 Wie können Augenringe behandelt werden?
Eingesunkene Augenringe können mit einem Filler behandelt werden. Damit die Behandlung besonders sanft ist, werden anstelle von Nadeln sehr feine, an der Spitze abgerundete Kanülen verwendet. Die Behandlung ist dadurch praktisch schmerzfrei, und danach kann wieder ohne Beeinträchtigung den gewohnten Aktivitäten nachgegangen werden.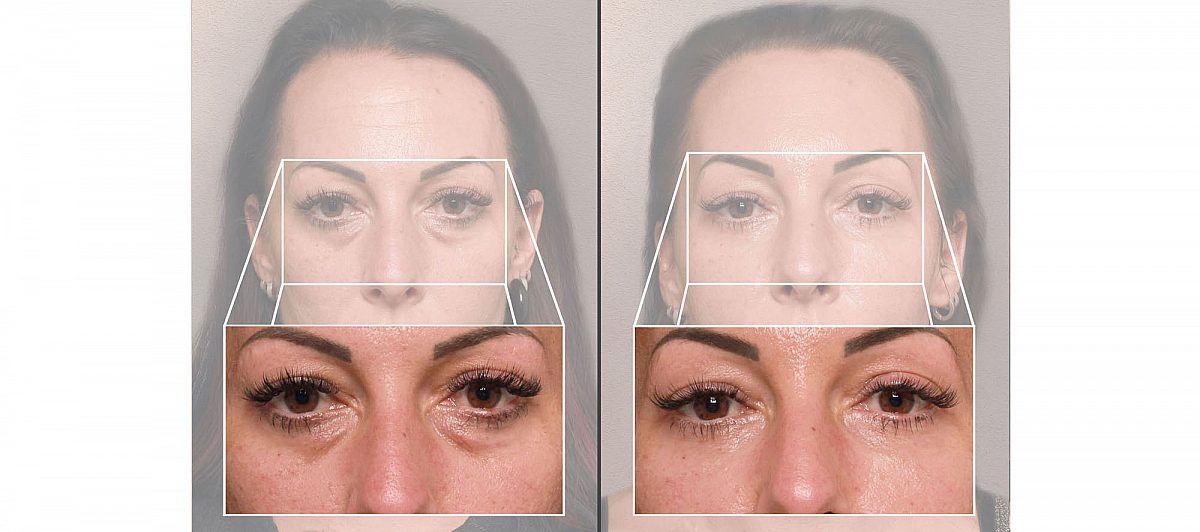 Behandlungsergebnis von Tatjana
Durch die ganzheitliche Behandlung von Tatjanas Gesicht konnte durch eine Konturierung der Wangenknochen und Reduzierung der Nasolabialfalte bereits eine Verbesserung an Tatjanas Kieferlinie sowie der Augenringe erreicht werden. Sobald diese durch den natürlichen Alterungsprozess hervorgerufenen Veränderungen behoben waren, wurde der Hautüberschuss und die Tränenrinne unter den Augen definierter und konnten so gezielt behandelt werden. Die Augenringe sind nun nicht nur deutlich reduziert, sondern Tatjanas Gesicht wirkt nun insgesamt wieder frischer und auch die Hautqualität hat sich durch die Behandlungen mit Hyaluronsäure-Präparaten deutlich verbessert.